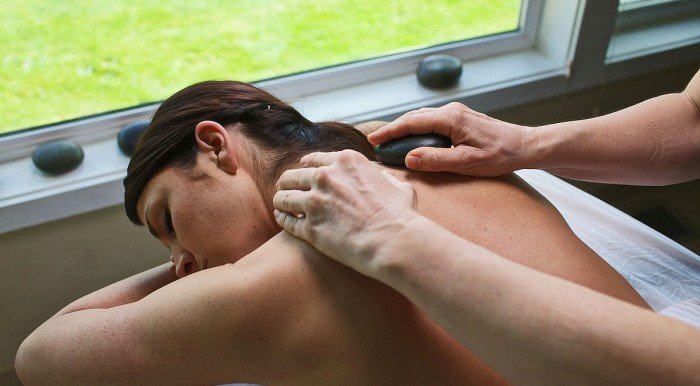 Angeline Spa
Open Wednesday-Sunday
10am-4pm
60 Minute Massage – $110
Swedish or Therapeutic
Therapeutic
Designed to increase flexibility and relieve sore muscles. This massage technique uses strong movements, deep pressure, and therapeutic muscle manipulations to focus on the areas where tension and stress accumulates.
Swedish
This is the perfect modality to relieve the stress and tightness caused by your hectic life. With the blending of Swedish and circulatory massage strokes your therapist will massage using gentle, relaxing and nurturing long top layer muscle strokes to relax the nervous system, stimulate circulation and increase flexibility. This promotes relaxation and a deep state of tranquility.
---
For appointments please call (360) 598-1420
Advance reservations are highly recommended and require a credit card or gift card number to reserve this special time for you
Due to the high demand of our services, last minute and walk-in appointments cannot be guaranteed
If you need to change or cancel your appointment please advise us 24 hours in advance
Since we reserve this special time for you and turn away other clients, any cancellations, changes without adequate notice and no shows will be charged at full value to your credit card or gift card
Credit card, gift card or in-house charging only. No cash is being accepted at this time
---
Below are the safety precautions we currently have in place at Angeline Spa
Entry
Upon arrival, Spa guests must enter at the Resort building main entrance where your temperature will be checked with a thermal camera. Any person displaying a cough, shortness of breath, other known symptoms of COVID-19 or a temperature above 100.4 degrees Fahrenheit will be asked to come back when they are healthy. Guests will then receive a Spa Pass Card in order to enter the Spa
ID Check
All guests are required to have their ID checked at check-in
Masks
Guests are required to wear self-provided masks for their entire service and sanitize their hands upon entry
---
Angeline Spa is Now Hiring!
The Angeline Spa is currently looking for full-time, part-time and on-call massage therapists.
Candidates must have a current Washington State Massage Therapy License and a Certificate of Liability Insurance. Ideal candidates must be reliable, professional and customer service driven. Angeline Spa therapists are independent contractors and receive 40% commission, plus tips for massage services performed. the spa provides the room, hydraulic table, linens, housekeeping, products, administrative services and marketing.
Pay: $45.00 – $65.00 per hour
Interested candidates can e-mail their resume to cassandrajackson@clearwatercasino.com