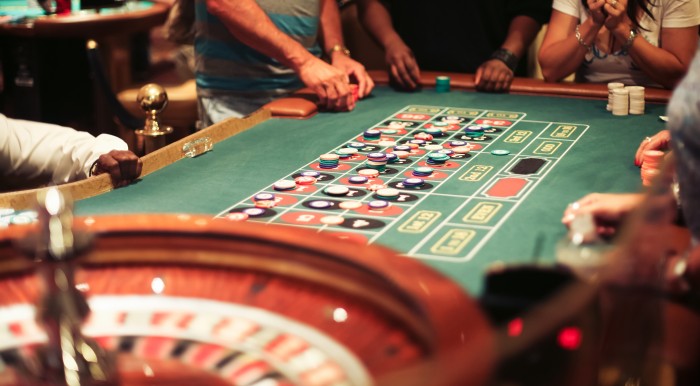 Clearwater Casino Table Games
Hours of Operation:
---
Sunday
2:00PM – 12:00AM
Monday
4:00PM – 12:00AM
Tuesday
4:00PM – 12:00AM
Wednesday
4:00PM – 12:00AM
Thursday
4:00PM – 2:00AM
Friday
4:00PM – 2:00AM
Saturday
2:00PM – 2:00AM
---
Blackjack

If 21 is your game of choice, you'll enjoy our wide array of blackjack options which include:
6 Deck
Double Deck
Lucky Ladies
Spanish 21
Super Fun 21
---
Roulette
Take a chance on black, red or your favorite number. Any spin at one of our American standard wheels could win you up to 35 times your bet!
---
Craps

No cards or wheels. Craps is a fun fast paced game where players take turns shooting a standard pair of dice and betting on the outcome. We offer 10x odds!
---
*** More Casino Games ***
---
Pai Gow

Play without paying a cent in commission! Our duty-free Pai Gow tables feature $10 minimums, and the chance at thousands with the Fortune Pai Gow Bonus Bet.

Keep your bonus bet with 3 pair. Add $5 or more to the bonus and win if anyone at the table hits 4 of a kind or better! $10-$500.
Win the Bonus Jackpot on Emperor's Challenge with an additional $1 wager.
You can also play the Emperor's Treasure, and qualify for the Envy with $5 or more.
Play the Pai Gow Insurance and win if your hand is a Pai Gow.
---
Let it Ride
Play along with your friends and the dealer in a poker game where you decide how much to win!  Start with your own 3 cards and add 2 community cards for your best 5 card hand.
All tens or better are winners with multiple prize payouts for those who choose to Let It Ride.
We also offer the optional Three Card Bonus where any pair can win!
---
Three Card Poker
Getting a straight flush has never been easier!
Make your best 3-card poker hand and have double the fun.
You can win against the dealer and again on the Pair Plus Bonus.
Call (360) 598-8796 if you have any questions.
---
Clearwater Casino reserves the right to cancel or change any promotion at any time without prior notification.