Beach Rock Music & Sports
Hours of Operation
Monday-Thursday – Closed
Friday 6:00 PM-1:30 AM
Saturday 12:00 PM-1:30 AM
Sunday 12:00 PM-close
---
Football Viewing
The Beach Rock is now open for Football! Join us to watch your favorite college and professional teams as they battle it out this Fall with excellent viewing on our 11 screens, including a 24.5' x 11.5' screen and seating for over 250 people.
Looking to up the ante during the games? Three self-service FanDuel Sportsbook betting kiosks are located in the Beach Rock Music and Sports Lounge!
---
Tailgate Buffet
Sundays only
12:30pm-3:30pm
Enjoy our Tailgate Buffet on Sundays for $13.95 per person
Check out the menu here
---
Sports wagering may not be conducted on any minor league sport. Sports wagering may not be conducted on any Collegiate athletic events for schools located in Washington State.
---
FREE Live Music on Friday and Saturday nights
9:00 PM-1:00 AM
---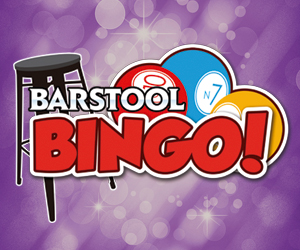 BARSTOOL BINGO
Fridays
7 PM
Beach Rock Music and Sports 21+
No Entry Free
Gather your friends 21+ and join us in the Beach Rock Music and Sports Fridays at 7pm for Barstool Bingo. We're giving away over $300 in prizes each week so you have the chance to win promotional items, merchandise, food and more! There's no entry fee and it's so much fun to play.
Patrons must be at least 21 years of age to participate.
Participants must be present to win.
Participants are eligible for multiple prizes per promotional gaming day.