Slot Machines
Clearwater Casino Resort is home to over 1,200 slot machines and a wide variety of game themes
Redeem Bonus Play and view your Point Balance at any slot machine! Insert your Players Club Card into any machine, enter your pin and navigate your account for Bonus Play or Point Balance.
AGS Progressive:

$109,180

2/2/2023

2:29 PM

January
Jackpot
Total:

$4,224,995.04
Recent Jackpot Winners
Congratulations to our big winners from last month!
| Date | Theme | Jackpot |
| --- | --- | --- |
| 12/05/2022 | DRAGON WINS PROGRESSIVE | $111,948.55 |
| 12/10/2022 | TRIPLE FORTUNE DRAGON UNLEASHED 20MB | $23,592.00 |
| 12/10/2022 | MELTDOWN | $19,200.00 |
| 12/26/2022 | GOD OF GOLD PROGRESSIVE | $18,366.87 |
| 12/18/2022 | COPPER DROPPER PROGRESSIVE | $16,883.37 |
| 12/27/2022 | ULTRA RUSH GOLD TIGER RUN PROGRESSIVE [SBX] | $16,364.04 |
| 12/17/2022 | TRIPLE FORTUNE DRAGON UNLEASHED 20MB | $15,728.00 |
| 12/01/2022 | WELCOME TO FANTASTIC JACKPOTS LOADED PROGRESSIVE | $13,964.16 |
| 12/10/2022 | BUFFALO GOLD COLLECTION | $13,948.40 |
| 12/09/2022 | LOCK IT LINK DIAMONDS PROGRESSIVE | $12,793.33 |
| 12/16/2022 | TRIPLE FORTUNE DRAGON UNLEASHED 20MB | $12,176.00 |
| 12/30/2022 | WELCOME TO FANTASTIC JACKPOTS LOADED PROGRESSIVE | $11,899.37 |
| 12/06/2022 | JIN HUANG DI LONG EMPEROR DRAGON | $11,468.80 |
| 12/06/2022 | FU DAI LIAN LIAN PANDA PROGRESSIVE | $11,218.82 |
| 12/03/2022 | BUFFALO GOLD COLLECTION | $11,142.40 |
| 12/31/2022 | FISHING BOB PROGRESSIVE | $11,100.00 |
| 12/03/2022 | BUFFALO CHIEF PROGRESSIVE | $10,986.40 |
| 12/03/2022 | FU XUAN 88 PROGRESSIVE | $10,754.77 |
| 12/31/2022 | FU DAI LIAN LIAN PANDA PROGRESSIVE | $10,689.06 |
| 12/06/2022 | BUFFALO GOLD REVOLUTION PROGRESSIVE | $10,515.00 |
| 12/09/2022 | WELCOME TO FANTASTIC JACKPOTS LOADED PROGRESSIVE | $10,457.06 |
| 12/10/2022 | TRIPLE FORTUNE DRAGON UNLEASHED 20MB | $10,448.00 |
| 12/31/2022 | LUCKY OREILLY PROGRESSIVE | $10,371.83 |
| 12/04/2022 | WELCOME TO FANTASTIC JACKPOTS LOADED PROGRESSIVE | $10,280.40 |
| 12/27/2022 | MYTHICAL WINGS PROGRESSIVE [SBX] | $10,091.45 |
| 12/31/2022 | TRIPLE FORTUNE DRAGON UNLEASHED 20MB | $9,830.00 |
| 12/03/2022 | MEOW MEOW MADNESS PROGRESSIVE | $9,672.50 |
| 12/22/2022 | TFD RISING [SBX] | $8,836.50 |
| 12/09/2022 | TFD $20MB | $8,528.75 |
| 12/15/2022 | MEOW MEOW MADNESS PROGRESSIVE | $8,425.00 |
| 12/24/2022 | TRIPLE FORTUNE DRAGON UNLEASHED 20MB | $8,248.00 |
| 12/08/2022 | TRIPLE FORTUNE DRAGON UNLEASHED 20MB | $8,212.00 |
| 12/29/2022 | TRIPLE FORTUNE DRAGON UNLEASHED 20MB | $8,140.00 |
| 12/16/2022 | TRIPLE FORTUNE DRAGON UNLEASHED 5MB | $7,864.00 |
| 12/07/2022 | TRIPLE FORTUNE DRAGON UNLEASHED 20MB | $7,796.00 |
| 12/17/2022 | DANCING DRUMS PROSPERITY PROGRESSIVE | $7,226.75 |
| 12/24/2022 | TRIPLE FORTUNE DRAGON UNLEASHED 20MB | $7,212.00 |
| 12/19/2022 | MELTDOWN | $7,200.00 |
| 12/29/2022 | MELTDOWN (0.05-1.00) | $7,200.00 |
| 12/02/2022 | TRIPLE FORTUNE DRAGON UNLEASHED 20MB | $6,972.00 |
| 12/17/2022 | TRIPLE FORTUNE DRAGON UNLEASHED 20MB | $6,921.00 |
| 12/16/2022 | TRIPLE FORTUNE DRAGON SPITFIRE | $6,817.50 |
| 12/03/2022 | BUFFALO GOLD REVOLUTION PROGRESSIVE | $6,801.00 |
| 12/13/2022 | FENGHUANG RISING PROGRESSIVE | $6,576.58 |
| 12/24/2022 | LL TIKI FIRE PROGRESSIVE | $6,575.00 |
| 12/27/2022 | TRIPLE FORTUNE DRAGON UNLEASHED 20MB | $6,471.00 |
| 12/15/2022 | BUFFALO GOLD REVOLUTION PROGRESSIVE | $6,457.50 |
| 12/12/2022 | IMPERIAL JADE PROGRESSIVE | $6,407.54 |
| 12/16/2022 | TRIPLE FORTUNE DRAGON UNLEASHED 20MB | $6,400.00 |
| 12/09/2022 | TRIPLE FORTUNE DRAGON UNLEASHED 20MB | $6,348.00 |
| 12/10/2022 | TRIPLE FORTUNE DRAGON UNLEASHED 20MB | $6,346.50 |
| 12/14/2022 | BUFFALO GOLD COLLECTION | $6,314.80 |
| 12/21/2022 | TRIPLE FORTUNE DRAGON UNLEASHED 20MB | $6,152.00 |
| 12/17/2022 | TRIPLE FORTUNE DRAGON UNLEASHED 20MB | $6,088.00 |
| 12/09/2022 | FU DAI LIAN LIAN PANDA PROGRESSIVE | $6,041.36 |
| 12/12/2022 | MELTDOWN | $6,000.00 |
| 12/14/2022 | MELTDOWN (20.00) | $6,000.00 |
| 12/27/2022 | FHJ GOLDEN INDIA PROGRESSIVE | $5,961.10 |
| 12/25/2022 | TRIPLE FORTUNE DRAGON UNLEASHED 20MB | $5,898.00 |
| 12/21/2022 | FU DAI LIAN LIAN PANDA PROGRESSIVE | $5,892.30 |
| 12/02/2022 | MYTHICAL WINGS PROGRESSIVE [SBX] | $5,825.76 |
| 12/10/2022 | BUFFALO GOLD COLLECTION | $5,819.56 |
| 12/21/2022 | TRIPLE FORTUNE DRAGON UNLEASHED 20MB | $5,806.00 |
| 12/02/2022 | TRIPLE FORTUNE DRAGON UNLEASHED 20MB | $5,790.00 |
| 12/17/2022 | PANDA MOON PROGRESSIVE [SBX] | $5,742.13 |
| 12/02/2022 | TIGER TROVE PROGRESSIVE [SBX] | $5,698.64 |
| 12/27/2022 | TRIPLE FORTUNE DRAGON UNLEASHED 20MB | $5,664.00 |
| 12/16/2022 | TRIPLE FORTUNE DRAGON UNLEASHED 20MB | $5,660.00 |
| 12/16/2022 | TRIPLE FORTUNE DRAGON UNLEASHED 20MB | $5,660.00 |
| 12/16/2022 | TRIPLE FORTUNE DRAGON UNLEASHED 20MB | $5,660.00 |
| 12/16/2022 | TRIPLE FORTUNE DRAGON UNLEASHED 20MB | $5,660.00 |
| 12/16/2022 | TRIPLE FORTUNE DRAGON UNLEASHED 20MB | $5,660.00 |
| 12/16/2022 | TRIPLE FORTUNE DRAGON UNLEASHED 20MB | $5,660.00 |
| 12/16/2022 | TRIPLE FORTUNE DRAGON UNLEASHED 20MB | $5,660.00 |
| 12/16/2022 | TRIPLE FORTUNE DRAGON UNLEASHED 20MB | $5,660.00 |
| 12/16/2022 | TRIPLE FORTUNE DRAGON UNLEASHED 20MB | $5,660.00 |
| 12/16/2022 | TRIPLE FORTUNE DRAGON UNLEASHED 20MB | $5,660.00 |
| 12/16/2022 | TRIPLE FORTUNE DRAGON UNLEASHED 20MB | $5,660.00 |
| 12/24/2022 | TRIPLE FORTUNE DRAGON UNLEASHED 20MB | $5,644.00 |
| 12/22/2022 | FU DAI LIAN LIAN DRAGON PROGRESSIVE | $5,573.78 |
| 12/28/2022 | TFD $20MB | $5,568.00 |
| 12/11/2022 | TRIPLE FORTUNE DRAGON UNLEASHED 20MB | $5,440.00 |
| 12/24/2022 | TRIPLE FORTUNE DRAGON UNLEASHED 20MB | $5,415.00 |
| 12/07/2022 | TIGER TROVE PROGRESSIVE [SBX] | $5,387.68 |
| 12/24/2022 | TEMPLE OF FIRE CASH ERUPTION | $5,347.50 |
| 12/06/2022 | BUFFALO GOLD | $5,290.40 |
| 12/16/2022 | PANDA MOON PROGRESSIVE [SBX] | $5,204.71 |
| 12/26/2022 | GREAT FU WHEEL LION PROGRESSIVE | $5,198.10 |
| 12/31/2022 | TRIPLE FORTUNE DRAGON UNLEASHED 20MB | $5,187.00 |
| 12/31/2022 | TFD $20MB | $5,117.25 |
| 12/30/2022 | TRIPLE FORTUNE DRAGON UNLEASHED 20MB | $5,077.50 |
| 12/07/2022 | 50 LIONS | $5,072.00 |
| 12/17/2022 | TRIPLE FORTUNE DRAGON UNLEASHED 20MB | $5,066.00 |
| 12/30/2022 | CLUCK CLUCK CASH PROGRESSIVE | $5,050.00 |
| 12/08/2022 | DANCING DRUMS PROSPERITY PROGRESSIVE | $5,028.43 |
| 12/26/2022 | DANCING DRUMS PROSPERITY PROGRESSIVE | $5,015.14 |
| 12/05/2022 | DANCING DRUMS PROSPERITY PROGRESSIVE | $5,014.74 |
| 12/06/2022 | TRIPLE FORTUNE DRAGON UNLEASHED 20MB | $5,012.00 |
| 12/23/2022 | TIMBER WOLF PROGRESSIVE | $5,007.50 |
| 12/16/2022 | CASH MACHINE [SBX] | $5,000.00 |
| 12/23/2022 | MELTDOWN | $5,000.00 |
| 12/17/2022 | TRIPLE FORTUNE DRAGON UNLEASHED 20MB | $4,952.00 |
| 12/15/2022 | TRIPLE FORTUNE DRAGON UNLEASHED 20MB | $4,948.00 |
| 12/25/2022 | COPPER DROPPER PROGRESSIVE | $4,884.80 |
| 12/06/2022 | BUFFALO | $4,860.00 |
| 12/15/2022 | MELTDOWN (0.05-1.00) | $4,800.00 |
| 12/29/2022 | TFD RISING [SBX] | $4,757.25 |
| 12/29/2022 | TRIPLE FORTUNE DRAGON UNLEASHED 20MB | $4,748.00 |
| 12/24/2022 | TRIPLE FORTUNE DRAGON UNLEASHED 20MB | $4,732.00 |
| 12/15/2022 | TFD | $4,700.00 |
| 12/06/2022 | LANTERNS OF DESTINY FLOATING FORTUNES PROGRESSIV | $4,680.09 |
| 12/10/2022 | TRIPLE FORTUNE DRAGON UNLEASHED 20MB | $4,596.00 |
| 12/10/2022 | TRIPLE FORTUNE DRAGON UNLEASHED 20MB | $4,596.00 |
| 12/10/2022 | TRIPLE FORTUNE DRAGON UNLEASHED 20MB | $4,596.00 |
| 12/10/2022 | TRIPLE FORTUNE DRAGON UNLEASHED 20MB | $4,596.00 |
| 12/10/2022 | TRIPLE FORTUNE DRAGON UNLEASHED 20MB | $4,596.00 |
| 12/10/2022 | TRIPLE FORTUNE DRAGON UNLEASHED 20MB | $4,596.00 |
| 12/10/2022 | TRIPLE FORTUNE DRAGON UNLEASHED 20MB | $4,596.00 |
| 12/10/2022 | TRIPLE FORTUNE DRAGON UNLEASHED 20MB | $4,596.00 |
| 12/10/2022 | TRIPLE FORTUNE DRAGON UNLEASHED 20MB | $4,596.00 |
| 12/10/2022 | TRIPLE FORTUNE DRAGON UNLEASHED 20MB | $4,596.00 |
| 12/10/2022 | TRIPLE FORTUNE DRAGON UNLEASHED 20MB | $4,596.00 |
Popular Game Themes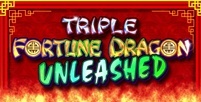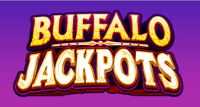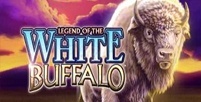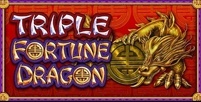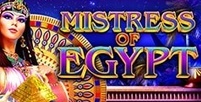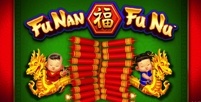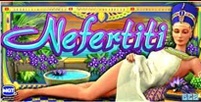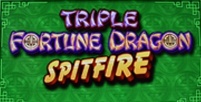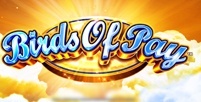 ---
New Games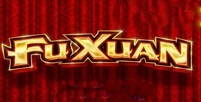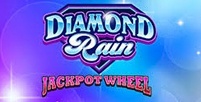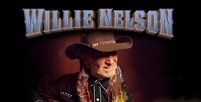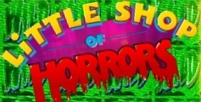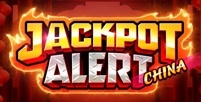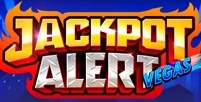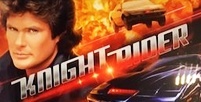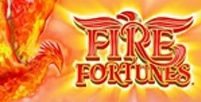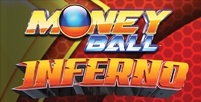 ---