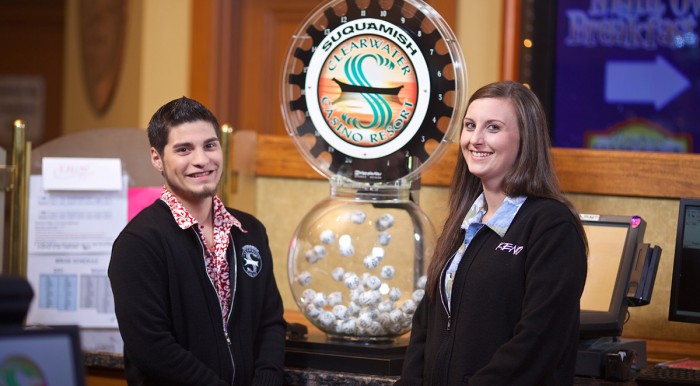 Keno at Clearwater Casino Resort
In an effort to keep our players and staff as safe as possible, we have temporarily closed Keno. We apologize for the inconvenience and are working on a solution to reopen Keno as soon as we can
---
At Clearwater, we pride ourselves on having one of the best run, highest payout Keno organizations in the region. This relaxing, low buy-in casino game can even be played while eating dinner. Clearwater has two Keno games, one uses an AKV Ball Draw Wheel and the other employs a Random Number Generator.
The Quicker Way to Play Keno is Here!!
Get your Keno ticket anywhere on the casino floor INSTANTLY from your Keno Runner!
Players can also place wagers at the Keno Lounge.
---

When Gambling Becomes a Problem, There's Hope. Help Starts Here 1-800-547-6133