7 Great Gambling Moments from the Movies
Few things look cooler in a movie than the main character raking in a huge pot.  Their victory allows us to imagine a similar result waits in our future.  And for some of us, it does!  Below are 7 of the coolest gambling scenes committed to celluloid.  We'll be very surprised if they don't make you want to visit your favorite Seattle casino (hint: us).
Rounders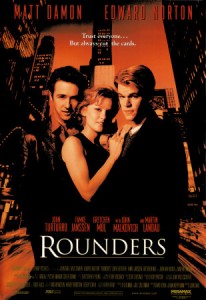 A movie that could be retitled "Beating John Malkovich," "Rounders" pits law student-come-gambler Matt Damon against nemesis Malkovich in a high stakes game of Texas Hold 'Em.  Malkovich's Oreo-munching Russian proves a formidable foe, but not an unbeatable one.
The Sting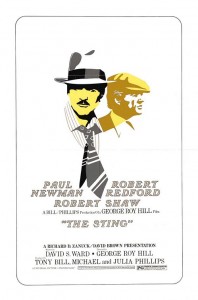 With his twinkling sky-blue eyes, Paul Newman always looks like he's scamming someone.  "The Sting" is one big rip-off triggered by one hot game of poker…
Casino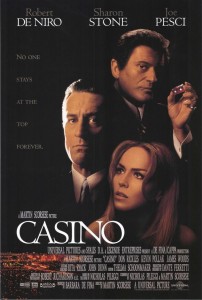 One of the most exciting sequences in a gambling film is the "Eye in the Sky" scene in "Casino."  Explaining the chain of command at a Vegas Casino, Robert DeNiro's narration showcases the scrupulous vigilance of the gambling industry.
Casino Royale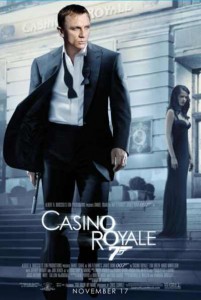 The card-playing scenes in "Casino Royale" are most notable for one thing:  the villain's bleeding eye.  Studio bosses obviously knew it was a selling point as they put it in the trailer.
21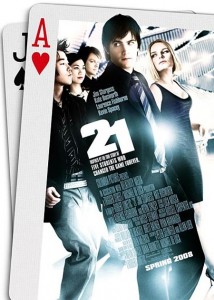 Based on a true story, MIT math geniuses count blackjack at the prodding of Professor Kevin Spacey.  When main character Jim Sturgess wants to back out, however, Spacey isn't very understanding.
Maverick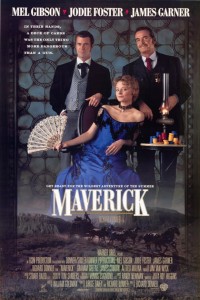 Jodie Foster's grifter meets Mel Gibson's gambler in the movie remake of the Wild West TV show "Maverick" and hilarity ensues.  In this little gem, Gibson pulls in a big hand to the disdain of one of his fellow gamblers, but the complainant gets more than he bargained for.
Rain Man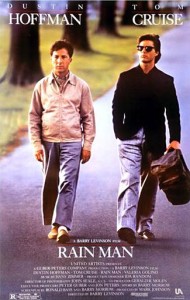 Who doesn't remember the moment Tom Cruise and Dustin Hoffman descend the escalator in matching suits?  And that's before the gambling even starts.  Cruise makes a killing at the table thanks to Hoffman's autistic savance.  Queens?  "There's lots of 'em."