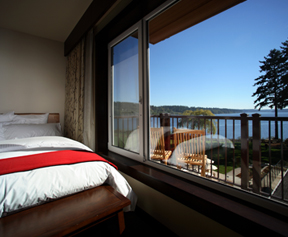 Natural hues, classic textures, tasteful decor and sparkling waterfront views.
Whether you're on vacation from Seattle or a weekend getaway from Poulsbo, we take pride in making you feel spoiled when you stay at Suquamish Clearwater Casino Resort. Our 85 rooms are plush with the softest, finest quality linens and luxurious beds. You'll see the exquisite detail in every room, from natural wood accents to beautiful wall coverings.
Take advantage of the natural setting that Washington and the Puget Sound have to offer with our sweeping waterfront views from our hotel, plus special amenities like our zero-entry pool. It's designed to make you feel like you are walking into the ocean from your own island beach.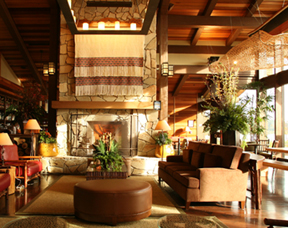 Relax and melt your cares away in our Angeline Spa with a massage, manicure, or facial.
Our Resort offers the height of relaxation, but it's great for work retreats, too. All of our meeting spaces offer high-speed internet as well as the latest multimedia equipment for your event or conference.
Make your online reservation now, or take a look at our hotel deals and packages.
Pets Welcome! We are happy to accommodate your pet at our hotel resort. There is a $20 per pet per night fee, just include the request in your reservation and we'll see you and your favorite pet when you arrive. View our pet etiquette rules here. View our pet etiquette rules here.