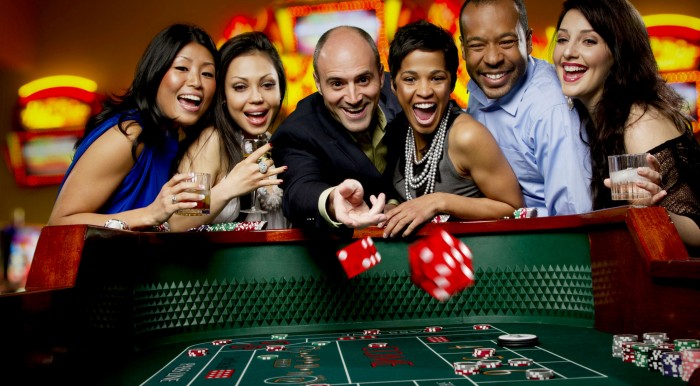 Hours of Operation:
Casino
Mon – Sun
24 Hours
Table Games
Sun – Thurs
11am – 3am
Fri & Sat
11am – 4am
Poker
Wed – Mon
10:30am – No games left
Tuesdays
9:15am – No games left
Gift Shop
Sun – Thurs
9am – 10pm
Fri & Sat
9am – Midnight
Agate Pass Deli
Mon – Sun
10am-4am
Longhouse Buffet
Mon – Sat
11:30am – 2:30pm
Sun
10am – 2:30pm
Sun – Thurs
4:30pm – 8:30pm
Fri & Sat
4:30pm – 10pm
The Clearwater
Sun – Thurs
4:30pm – 9pm
Fri & Sat
4:30pm – 10pm
Beach Glass Café
Mon-Sun
7am-10pm
Beach Bru
Mon-Sun
7am-6pm
Beach Rock Music & Sports
Mon – Thurs
4pm-Midnight
Fri
4pm-2am
Sat
9am-2am
Sun
Midnight
Center Bar
Mon-Sun
10am-2am
Angeline Spa
Sun-Thurs
9am – 6pm
Fri & Sat
9am – 7pm
Spa reserves the right to close the spa early on any given day
Must be 18+ to play in Casino and 21+ to enter the lounge
Smoking/Non-Smoking
Clearwater Casino is a smoking casino.  Cigar & pipe smoking and chewing tobacco are prohibited inside the casino.
The Clearwater, Longhouse Buffet, Beach Glass Café, Beach Bru, Agate Pass Deli, Beach Rock Music & Sports are non-smoking areas
A non-smoking slot machine section is located in Hidden Cove and can be accessed from our new non-smoking garage
Children in the Casino
Children are permitted in the Casino. They are not permitted on the carpet, with the exception of the new entrance from the new parking garage. The Cedar Steakhouse, Longhouse Buffet & Agate Pass Deli and family friendly restaurants.
Ferry Fare / Bridge Toll Reimbursement
Must be 18 years or older and have a players card to qualify
Topaz Level player – Ferry fare and bridge toll reimbursement will be paid to Table Games, Slot & Keno patrons after three (3) hours of tracked play or 50 points earned. Poker patrons will be reimbursed after three (3) hours of tracked play.
Emerald, Ruby & Diamond level players – Ferry fares and bridge tolls will be reimbursed with no qualifications except for what is required below.
Ferry Fare
You must have the original receipt dated that gaming day from a Washington State Ferry run, with the Exception of Hotel guests (all must have the above qualified play to be reimbursed)
Hotel guests can be reimbursed the day of checkout (with the above qualified play). Verification of their hotel stay is required before a reimbursement is made
Those living west of the Puget Sound and north of the Tacoma Narrows Bridge do not qualify for this program
Bridge Toll
Bridge toll receipts from the Tacoma Narrows Bridge may be reimbursed up to two (2) weeks from the date on the receipt.
Those living west of the Puget Sound and north of the Tacoma Narrows Bridge do not qualify for this program
Gift Cards
Gift cards can be purchased at Raven's Gifts inside the Casino
Gift cards can be purchased by phone at 360.598.8776
To have a gift card mailed to you, an additional $5 will be added for shipping & handling.
Gift cards can range from $5.00 – $500.00
Gift cards can be reloaded
Gift cards can be used for Resort, Spa, Restaurants, Golf, and Gas
Car Charging Stations
Can be found at the Masi Shop located 1 minute up the street from the Casino
RV Parking
RV parking is currently unavailable at the Clearwater Casino at this time, but will be available in the future
RV Parking is available at the following locations
The Masi Shop: located 1 minute up the street from the Casino. There are no power or water hook-ups, but you can park there and call our complimentary shuttle service to pick you up and bring you to the casino. 360.598.8788
Eagle Tree RV Park: located 2 minutes up the street from the Casino. They have hook-ups for water and power. To go to the casino simply call our complimentary shuttle service to pick you up and bring you to the casino. 360.598.8788. For more information on the RV park visit: http://eagletreerv.com/