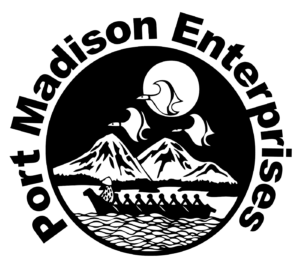 Welcome to our Career Center
Our Success Starts with You
Port Madison Enterprises is a Suquamish tribal agency, wholly owned and operated by the Suquamish Tribe, which is fully committed to the continued success and expansion of the Suquamish Clearwater Casino Resort, Retail Division (which includes the Masi Shop, Longhouse Texaco and the Suquamish Village Chevron), Kiana Lodge and White Horse Golf Club.
We pride ourselves in providing rewarding career opportunities, superb training and a myriad of incentive programs designed to inspire employees to provide Spectacular Hospitality and create an environment in which we focus on fun.
Full-time employees enjoy increasingly generous benefits such as:
Health Benefits
401 (k) Plan
Competitive Salaries & Compensation
Employee Assistance Program
Career Development and Trainings
Other great benefits:
Complimentary Meals During Work Hours
Employee Recognition Program
Customer Service Incentive Program
Healthy Steps Program
Golf & Resort Employee Discounts
Access to Volunteer Opportunities
Interested in the joining the Port Madison Enterprises team?
Please visit our job listings and fill out the application for the career of your choice.
For questions, please contact
Nicole Holt
Recruiter / Tribal Liaison
(360)598-8717