Turning Your Wedding into a Weekend Experience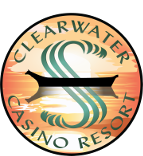 Destination weddings are all the rage these days as families and friends spread out across the country (and the world). It just makes sense to gather all your most beloved friends and family in a beautiful spot. But what do you do with everyone when you get there? Here are some tips for turning your destination wedding into a stress-free reunion.
Set Expectations
Bride or groom, you're likely to have a lot on your mind on the big day. You'd love to go for a round of golf just before the ceremony, but you're going to be a little busy getting ready… How do you let your loved ones know when it's the best time to  see you? Create an itinerary and share it with your guests. Block out the time that you know you're going to be busy. By sharing this information with your guests, they know when they are free to plan their own activities.
Plan Group Activities
So you're all going to gather for the ceremony and reception, of course. Some (if not all) people will also be at the rehearsal dinner. That's wonderful, but it's also a lot of wedding-centric time. Give your guests a gift by planning a group activity that's more reunion and less ceremony. It will also give you a little time to relax and de-stress before that big walk down the aisle.
But Leave Some Free Time
Itineraries can easily get out of hand. Remember to leave some serious blocks of time unplanned. Some guests will want that round of golf at dawn and others would love to relax by the pool or to go see a show. It's all about balance. By creating those spaces for guests to do the things that most appeal to them, they're going to be even happier to focus on you during the actual wedding events.
A Weekend Wedding at Clearwater
So what does the perfect wedding weekend itinerary look like at Clearwater? Here's one option:
Thursday
Friday
Saturday
Sunday
We're so excited for your upcoming nuptials. If this Clearwater itinerary is what you have in mind, contact one of our wedding specialists to request a proposal today.