Travel Back in Time with The Bird Dogs' Everly Brothers Experience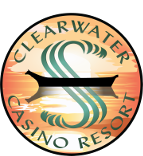 If you're a lover of classic country music and classic rock 'n' roll, make sure to stop by this June 21th, when the Clearwater Casino will host The Bird Dogs. This band will present an Everly Brothers Experience, performing covers of, and celebrating the Everly Brothers band.
The Bird Dogs themselves want to pay homage to how the Everly Brothers brought country and rock together in the emergence of the electric guitar, and they're coming in tribute of the Everly Brothers to present an authentic experience in their own brotherhood (complete with great hair and costumes).
The Everly Brothers themselves had the distinct honor of being inductees to both the Rock and Roll Hall of Fame and the Country Music Hall of Fame, a true testament to their versatility. They were so well-regarded by other musicians of their time that even Neil Young said he sometimes failed at doing what the Everly Brothers achieved, and the Beatles claimed the Brothers as being a huge influence on their work. In their three decades of active career together, these brothers accomplished a lot.
At this event—where a youthful band brings their passion to some time-tested classics—you may even feel transported to the 60s and 70s, the Everly Brothers' heyday. And maybe you'll see the steel-string guitar with the same freshness as an audience of the time. It's as close as you can get to seeing the Everly Brothers themselves perform live.
On the day of this event, you can get your fill not only of music, but of food. After the show, you'll still have plenty of time to enjoy Clearwater's 2-for-1 buffet, or the last couple of rounds of Big Bucks Blackjack for the night. Once you're satisfied with your day, you can easily turn in to your room at the Clearwater Casino—no need to go far to have fun.
$30 – GA  | 2pm Show | 7pm Show or in the Clearwater Gift Shop