This Country Music Breaks All the Right Rules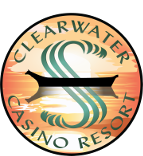 If you don't know where to get your country music fix in the Northwest, you'll be elated to know that Clearwater Casino Resort Beach Rock Music & Sports is hosting singer-songwriter Chase Rice this October 4th.
Join other lovers of the Highway Outlaw tradition (defined most notably by rule-breaker Johnny Cash) as Chase Rice takes you down a wild road of energetic guitar riffs and rebellious vocals.
He wants you to have the best night of your life, which for him means blending the catchy musicality of pop and hip-hop with the grit of underground country rock.
Held in the Beach Rock Music & Sports Lounge, this show will be close enough to your room at the Clearwater Casino Resort you can dance right into your dreams. There will certainly be plenty of hit songs to take you there.