Things to do in the Puget Sound before Summer is Over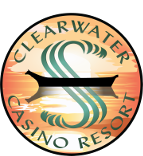 As anyone who lives in the Puget Sound region can tell you, much of the year our weather can be kind of drab. Though we don't actually get more rain than a lot of the nation, we do have considerably fewer days of sunshine. So when July and August roll in, we're ready to revel in the sunshine and get outside. These are a few of the things no Puget Sounder would miss in the summer.
☉ Take a Hike ☉
No matter what direction you travel in the greater Seattle area, you're only a stone's throw away from an amazing park of some sort. Make certain you bring along your hiking boots and get out on a trail to see some of the breathtaking natural beauty of the Pacific Northwest. Whether it's a leisurely stroll around the Hoh Rain Forest in Olympic National Park or a climb up to Snow Lake for a cold-water swim, make sure to get some exercise in while the sun is out.
☉ Gone Swimming ☉
We don't recommend jumping into the Puget Sound unless you're a fan of icy waters. Even in the summer heat, the water temperature doesn't get much above a chilly 50 degrees! Yet there are plenty of places to go for a dip all around the Sound area. In Seattle, Lake Washington is lined with swimmable beaches from Seward Park in the south to Magnuson Park up north. On the Olympic Peninsula, Lake Crescent is a favorite spot for swimming, boating, fishing, and picnicking.
☉ Get Fishy at the Ballard Locks ☉
Seattle is built with a series of locks that connect the Puget Sound with the city's interior lakes. The Hiram M. Chittenden Locks, aka "Ballard Locks," separate the fresh water of Lake Union from the salty seawater of the Sound. In the summer, the locks are twice as fun to visit because you can catch a glimpse of salmon making their way through the salmon ladders and back toward their spawning grounds. Or just spend your time watching the sailboats drift by.
☉ Have a Whale of a Time ☉
Many people forget that the Pacific Northwest's economy isn't all based on startups and technology. In fact, many people still make their living on fishing boats that harbor on the Puget Sound. Experience some of our maritime culture with a trip out to sea. A whale watching adventure from Port Townsend, the San Juan Islands, Everett, or Anacortes is a great excuse to see some of Washington's most famous residents, our orcas.
Most importantly, if you really want to experience a Puget Sound summer the way the locals do, pack up a day bag and get outside. We treasure our perfect summers too much to waste a minute of the sunshine!