The Top 6 Things to Do in Suquamish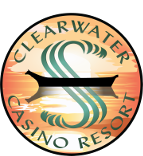 Though boasting a population of just over 4,000, Suquamish provides residents and visitors alike with a plethora of activity choices.
Whether you are looking to check out the local landscape or would prefer melting into a restful massage, Suquamish has the perfect weekend in store for you.
Below are six of the top things to do in Suquamish.
1. Browse the Farmers Market
Continuing through Oct. 24, the Suquamish Farmers Market takes place every Wednesday from 3 to 7 p.m. and offers "great food, flowers, handmade clothing, gifts, and art." With the closest conventional grocery stores being seven miles away, the Farmers Market is a great way to pick up fresh, locally-sourced organic produce while supporting small community growers. It's also a really great place to wander.
---
2. Eat Fancy Food
Look up fine dining in Suquamish on Yelp and you'll instantly find four-star ratings for two local restaurants. The Agate Pass Café offers such interesting menu options as a crab gazpacho starter, kale and apple salad, and housemade duck confit. Clearwater Casino's own The Clearwater is another option for a tasty, well-prepared meal. The Clearwater offers a menu chock-full of yummies like prime rib and fresh pasta.
---
3. Educate Yourself
Located at the corner of Suquamish Way and Division Street, the Suquamish Museum & Cultural Center opened on Sept. 15, 2012 with the explicit goal of preserving the Native American heritage of the Puget Sound Salish Tribes. The museum serves as a repository of Suquamish lore and area history; as a bonus, the exhibit on Chief Seattle emphasizes his life and special position in Washington state history.
---
4. Play Games
Why do kids get to have all the fun? Games are a blast for everyone… And as we get older, the stakes go up! At Clearwater, the Suquamish Casino with friendly dealers and nonstop action, grown-ups can look forward to diverting games of Blackjack, Keno, Roulette and more. And if outdoorsy, more physical games are your bag, at Clearwater's White Horse Golf Course you'll have sweeping views of Puget Sound and the mountains. Exhausted from all that fun? Clearwater Casino has a luxury, waterfront hotel where people can recoup, order premium room services and sink in a hot bath.
---
5. Treat Yourself
Why reach a destination and treat yourself the way you would at home? Travel, whether for work or pleasure, is about experiencing new sensations. With the spa services at Clearwater Casino, you will feel the novelty of a therapeutic deep tissue massage, the calming rejuvenation of a classic facial and the relaxation of a quality pedicure.
---
6. Tour
A great way to get an overview of any area is to explore with an expert. Kitsap Tours offers a Bainbridge Island / Kitsap Peninsula Tour of Port Gamble, Poulsbo and Suquamish that touches on indigenous wildlife, beautiful topography and Native American lore. But try to sign up ahead of time. Tours have a tendency to fill up on the very day you want to take them.
What's your favorite thing to do in Suquamish? Let us know!