---
Performances at the Passage 2019
A series of free, family friendly summer lawn concerts,
Thursdays in July & August at Clearwater Casino Resort!
---
Three Tribute Bands! – July 4th
(times are approximate)
→ MainStreet
July 4th | 6:00pm-7:00pm


Bob Seger Tribute
MainStreet offer a very realistic journey across Bob Seger's greatest songwriting years and brings to the stage Bob Seger's dynamic showmanship and vocal intensity.
MainStreet the "Ultimate" Bob Seger Tribute re-creates the sound and performance of Bob Seger & The Silver Bullet Band. From hits like "Main Street" and gems like the heart ripping "Turn the Page", you'll wish you had a cigarette lighter!
---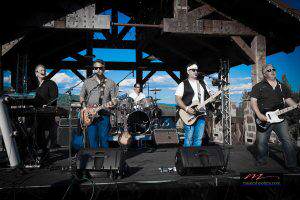 → Petty Thief
July 4th | 7:30pm-8:30pm


Tom Petty Tribute
Petty Thief" does a musically accurate set of Tom Petty's greatest hits. No silly wigs, no costumes, no funny beards, just the GREAT music of Tom Petty and the Heartbreakers!
Through the years, some great musicians have come and gone through the band, but right now, the band line up is sounding better than it ever has! If you love the music of Tom Petty and the Heartbreakers, get out there and see Petty Thief live and in action. You'll be glad you did!
---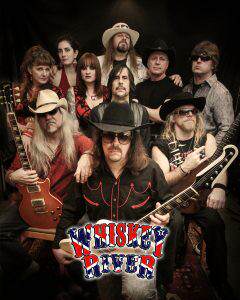 → Whiskey River
July 4th | 9:00pm-10:10pm
Lynyrd Skynyrd Tribute

Whiskey River's musicians have thrilled audiences all over America playing the music of the legendary southern-rock band Lynyrd Skynyrd. Whiskey River not only plays Lynyrd Skynyrd, they personify the group onstage.
Whiskey River's Tribute brings the audience back in time thirty-five years as they blaze through Skynyrd classics like Sweet Home Alabama, Gimme Three Steps, The Breeze, That Smell, What's Your Name, Saturday Night Special and many more, plus their phenomenal note-for-note version of Lynyrd Skynyrd's "Live" guitar opus Freebird.
---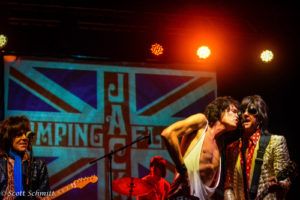 → Jumping Jack Flash
July 11th
Rolling Stones Tribute
The world's greatest tribute to The Rolling Stones… JUMPING JACK FLASH! The members of Jumping Jack Flash are not entirely sure what it is about this music that causes such a reaction in audiences, but they see it on a nightly basis—they see it in the audience's eyes, and on their faces.
People rise to their feet and begin dancing, waving their arms in the air, singing along, but most of all– smiling! Hits like "Midnight Rambler", "Time Waits for No One","Sympathy for the Devil", "Gimme Shelter", "Rocks Off", "Love In Vain", "Miss You", "Fool to Cry", "Emotional Rescue", "Can't You Hear Me Knocking", soon the crowd is moving towards the stage, then packed up against it, don't miss this show!
---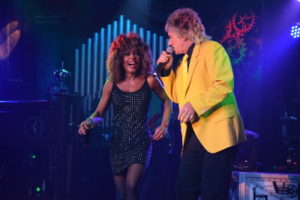 → Reunited
July 18th
Rod Stewart / Tina Turner Tribute
With a dynamic and energetic journey through the annals of rock n roll history, Rod Stewart and Tina Turner are portrayed live on stage in the most authentic tribute show to these two giants of the music industry, taking you on a journey through two careers which has spanned over 4 decades.
The making of two legends playing out on stage, featuring all the hits including "Simply The Best" "Proud Mary" "Better Be Good To Me" "River Deep, Mountain High" "Hot Legs" "Maggie May" "Do Ya Think I'm Sexy" "Tonight's The Night" and many more!
---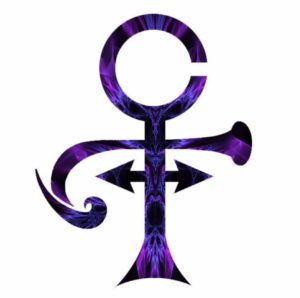 → Purple Madness
July 25th
Prince Tribute
Purple Madness is the ultimate celebration of the most widely beloved entertainer and profoundly influential artist of all-time. The Purple Madness Tribute Show has all but perfected every last nuance in recreating the sights and sounds of the artist Prince.
"Purple Rain", "Darling Nikki", "Little Red Corvette", "1999", "I Wanna Be Your Lover", "Pop Life", for anyone who wasn't fortunate enough to have witnessed a Prince live show, the Purple Madness experience is undeniably one of the best live performances on the planet, with some of Prince's most memorable concert moments!
---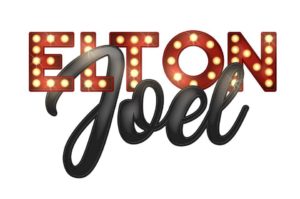 → Elton Joel
August 1st
Elton John & Billy Joel Tribute
Elton Joel brings its tribute to two of musics greatest hit makers Elton John and Billy Joel! It's gonna be a blast, so bring your friends and come sing along with all your favorite piano men hits!
From "Your Song" to "You May Be Right", from "Rocket Man" to "Piano Man" Elton Joel has got all the hits in one music filled evening, come and sing along with some of the most memorable and singable pop hits of all time!
---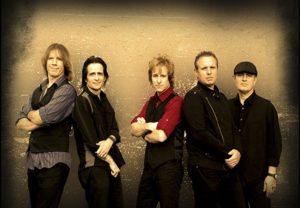 → Borrowed Time
August 8th
Styx Tribute
Borrowed Time: The Music of Styx hails from Seattle. They play the greatest hits of the band Styx. Not a look alike act, but a rocking and melodic band that faithfully recreates the magic of Styx classics like "Come Sail Away", "Renegade", "Fooling Yourself", "Lady", "Grand Illusion", "Miss America" and so many more great songs.
If you're a Styx fan, we think you'll like what you hear. The band's live shows are filled with great renditions of familiar Styx songs and are also infused with the enthusiasm and humor of the band's personalities. Quite simply, Borrowed Time: The Music of Styx will entertain you!
---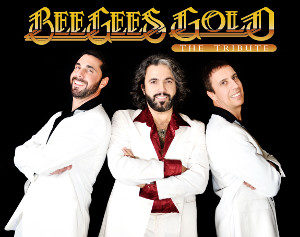 → Bee Gees Gold
August 15th
Bee Gees Tribute
John Acosta's Bee Gees Gold tribute is the ultimate salute, and experience of seeing the Bee Gees in their prime, LIVE ONCE AGAIN! With the detailed vocal stylings of John Acosta (Barry) , Daryl Borges (Robin) , Jeff Celentano (Maurice) as the brothers Gibb, there is a sensation that will make you blurt out , Wow.. I have just seen and heard the Bee Gees!
Backed by a live band, the Vegas Bee Gees tribute recreates the look and sound of the Bee Gees from the 60's to the late 70's, with their unique falsettos that made them legends.
---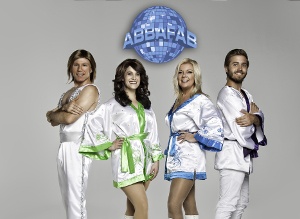 → ABBAFAB
August 22rd
Abba Tribute
ABBAFAB is a stunning tribute to the music of ABBA featuring the sensational Anne Davies, Chelsea Faulds, Scotty Pearson, Nick Davies and a line up of stellar musicians. This multimedia production is a tribute to some of the greatest music produced in the 1970's and 1980's including monster hits such as Waterloo, Fernando, Honey Honey, Dancing Queen and countless others.
From the earliest hits to Mamma Mia, ABBAFAB will take you on an ABBA journey that is unmatched. ABBAFAB consistently plays to SRO audiences across the USA and abroad and offers a truly unique experience you will not soon forget. Come on along for the time of your life with ABBAFAB!
---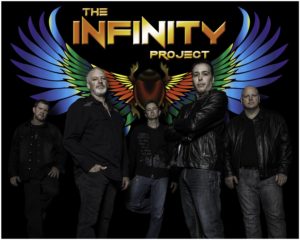 → Infinity Project
August 29th
Journey Tribute
Seattle's only locally based Journey Tribute act, The Infinity Project, is a collection of long standing Seattle and L.A. musicians who have banded together to celebrate both the history and ongoing success of one of rock 'n roll's greatest hit makers.
Covering musical hits from Journey like "Stone In Love", "Separate Ways"," Don't Stop Believin'", "Who's Crying Now", "Oh Sherrie" and more. Whether you're a long standing Journey fan, or a newcomer to their music, there is something here for everyone. So join us for an evening of great memories and stellar hits!
---
These FREE Concerts will be on the Resort Lawn
Lawn Concerts are Rain or Shine
All Ages Welcome
Feel free to bring blankets and lawn chairs to enjoy the concert
Lawn Opens at 5PM, Shows start at 7PM
Outside food & drink are not permitted
---