Performances at the Passage
A series of free, family friendly summer lawn concerts,
Thursdays in July & August at Clearwater Casino Resort!
---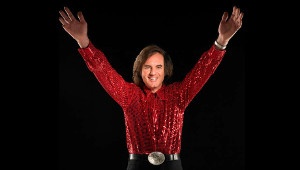 ♫ Hot August Night – July 5th
Neil Diamond Tribute
Hot August Night lead singer Dean Colley has impressed audiences worldwide with his uncanny recreation of Neil Diamond's look and unique vocal style.
Colley and the band will be performing such classic tunes as "Sweet Caroline," "Song Sung Blue," "Holly Holy," "Forever in Blue Jeans" and many more. Featuring some 35 hits, this show takes you through the history of Neil Diamond, playing all the favorite songs!
---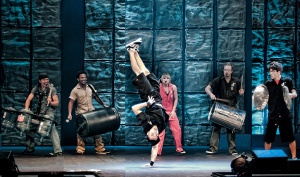 ♫ Vocal Trash – July 12th
Recycled Instruments
Described as, "Music with a Message", Vocal Trash asks you to recycle your imagination as their urban themed Broadway style show energizes audiences all over the world.
The show – World class singing, industrial drumming, award winning break-dancing.
This green minded ensemble tours globally on a relentless pursuit to bring people together utilizing the universal language of song and dance. This is Vocal Trash.
---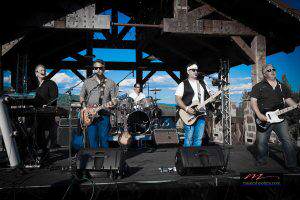 ♫ Petty Thief – July 19th
Tom Petty Tribute
"Petty Thief" does a musically accurate set of Tom Petty's Greatest Hits. No silly wigs, no costumes, no funny beards, just the GREAT music of Tom Petty and the Heartbreakers!
If you love the music of Tom Petty and the Heartbreakers, get out there and see Petty Thief live and in action. You'll be glad you did!!!
---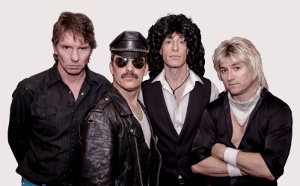 ♫ Queen Nation – July 26th
Queen Tribute
Queen Nation has sold out venues with its ultimate recreation of rock legends Queen and their larger-than-life frontman, Freddie Mercury.
Tribute Band Magazine has called Queen Nation's renditions of "Somebody to Love," "We Are the Champions," "Bohemian Rhapsody" and other classic Queen hits "hauntingly realistic," and now this stellar act is ready to rock you!
From embodying the band's iconic image to their signature sound and stage personas, Queen Nation performs a retrospective Queen tribute show that's pitch-perfect in both music and rock 'n' roll spirit.
---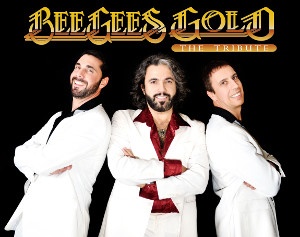 ♫ Bee Gees Gold – August 2nd
Bee Gees Tribute
John Acosta's Bee Gees Gold tribute is the ultimate salute, and experience of seeing the Bee Gees in their prime, LIVE ONCE AGAIN!
With the detailed vocal stylings of John Acosta (Barry) , Daryl Borges (Robin) , Jeff Celentano (Maurice) as the brothers Gibb, there is a sensation that will make you blurt out , Wow.. I have just seen and heard the Bee Gees!
Backed by a live band, the Vegas Bee Gees tribute recreates the look and sound of the Bee Gees from the 60's to the late 70's, with their unique falsettos that made them legends.
---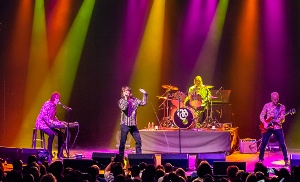 ♫ Wild Child – August 9th
Jim Morrison Celebration
"Wild Child is a winner! What's amazing is that vocalist Dave Brock sings like Morrison, enough to imperil the snowflake analogy about no two sets of vocal chords to be able to produce the exact same vocal tone."
The Daily Bulletin said "Brock, who bears more than a passing resemblance, evokes the Morrison persona without being forced."
Jim Ladd, the famous Los Angeles KLOS FM radio DJ and Rock and roll critic described Wild Child to his listeners. "These guys are excellent, not a cartoon version of The Doors but a very loving and respectful, accurate and well done tribute to The Doors."
---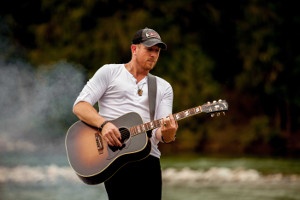 ♫ Aaron Crawford – August 16th
Country
Aaron Crawford's upbringing was surrounded by musical talent and his career took off as the duo Crawford and James; since then he has gone independent and released two albums with a third due out in Spring of 2018.
This year he has shared the stage with Maren Morris, Scotty Mccreery, and Russell Dickerson as well as opened for Lee Brice, Darius Rucker, Adam Craig and Tyler Farr. With performing over 800 shows, his experience, confidence and passion shines on stage.
Whether you see him perform a broken down solo acoustic set or backed by his full band of seasoned Seattle musicians, you are guaranteed not to leave disappointed.
---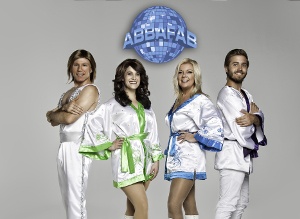 ♫ ABBAFAB – August 23rd
Abba Tribute
ABBAFAB is a stunning tribute to the music of ABBA featuring the sensational Anne Davies, Chelsea Faulds, Scotty Pearson, Nick Davies and a line up of stellar musicians.
This multimedia production is a tribute to some of the greatest music produced in the 1970's and 1980's including monster hits such as Waterloo, Fernando, Honey Honey, Dancing Queen and countless others. From the earliest hits to Mamma Mia, ABBAFAB will take you on an ABBA journey that is unmatched.
ABBAFAB consistently plays to SRO audiences across the USA and abroad and offers a truly unique experience you will not soon forget. Come on along for the time of your life with ABBAFAB!
---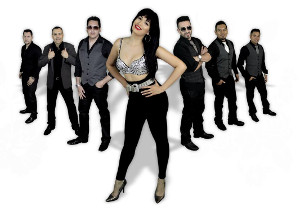 ♫ Los Chicos Del 512 – August 30th
Selena Tribute
Los Chicos del 512 honors the "The Queen of Tejano" by performing all of her most popular hits like "Como la Flor," "Dreaming Of You," "Bidi Bidi Bom Bom" and more.
The band incorporates Selena's infectious blend of cumbia rhythm, Tejano music, combined with Latin, pop and sizzling salsa sounds.
Lead singer Evelyn Molina embodies the essence of Selena, delivering a powerful recreation of the music and moves of Selena. Evelyn Molina, accompanied by a full band, provides an exhilarating experience that will have the audience on their feet singing and dancing, reliving one of the most influential Latin artists of all-time!
---
These FREE Concerts will be on the Resort Lawn
Lawn Concerts are Rain or Shine
All Ages Welcome
Feel free to bring blankets and lawn chairs to enjoy the concert
Lawn Opens at 5PM, Shows start at 7PM
Outside food & drink are not permitted