---
Party & Fireworks July 4th 2019!
Free Lawn Concert: MainStreet /Petty Thief / Whiskey River 6pm
Free Fireworks – Resort Lawn 10:10pm
Performances at the Passage presented by 94.1 The Sound
94.1 The Sound is bringing you a full day of entertainment this July 4th with Performances at the Passage. Check out three tribute bands: MainStreet, Petty Thief, and Whiskey River as well as a firework show to end the night. Doors are set to open at 5:00pm and the show will begin at 7:00pm. Performances at the Passage are free, family friendly lawn concerts on Thursdays in July and August hosted by Clearwater Casino Resort at 94.1 The Sound.

---
Three Tribute Bands! – 6:00pm/7:30pm/9:00pm
Fireworks – 10:10pm (times are approximate)
→ MainStreet
July 4th | 6:00pm-7:00pm


Bob Seger Tribute
MainStreet offer a very realistic journey across Bob Seger's greatest songwriting years and brings to the stage Bob Seger's dynamic showmanship and vocal intensity. MainStreet the "Ultimate" Bob Seger Tribute re-creates the sound and performance of Bob Seger & The Silver Bullet Band. From hits like "Main Street" and gems like the heart ripping "Turn the Page", you'll wish you had a cigarette lighter!
---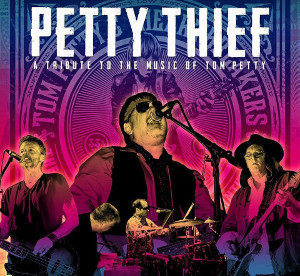 → Petty Thief
July 4th | 7:30pm-8:30pm


Tom Petty Tribute
Petty Thief" does a musically accurate set of Tom Petty's greatest hits. No silly wigs, no costumes, no funny beards, just the GREAT music of Tom Petty and the Heartbreakers! Through the years, some great musicians have come and gone through the band, but right now, the band line up is sounding better than it ever has! If you love the music of Tom Petty and the Heartbreakers, get out there and see Petty Thief live and in action. You'll be glad you did!
---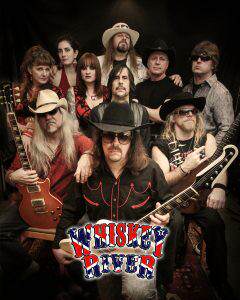 → Whiskey River
July 4th | 9:00pm-10:10pm
Lynyrd Skynyrd Tribute

Whiskey River's musicians have thrilled audiences all over America playing the music of the legendary southern-rock band Lynyrd Skynyrd. Whiskey River not only plays Lynyrd Skynyrd, they personify the group onstage. Whiskey River's Tribute brings the audience back in time thirty-five years as they blaze through Skynyrd classics like Sweet Home Alabama, Gimme Three Steps, The Breeze, That Smell, What's Your Name, Saturday Night Special and many more, plus their phenomenal note-for-note version of Lynyrd Skynyrd's "Live" guitar opus Freebird.
---
These FREE Concerts will be on the Resort Lawn
Lawn Concerts are Rain or Shine
All Ages Welcome
Feel free to bring blankets and lawn chairs to enjoy the concert
Lawn Opens at 5PM, Shows start at 6PM
Outside food & drink are not permitted
---