No Instruments, Big Music – SOLD OUT SHOW!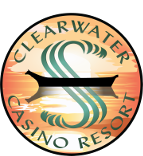 A cappella music groups are taking over the consciousness of U.S. music— and for good reason. These musicians perform originals and covers of popular songs with only their varied, expert voices, and no background music to accompany them. Whether you're new to a cappella, or have been following shows like The Sing-Off since they've started to air.
Popular a cappella group Home Free, will be performing at the Clearwater Casino Resort this October 15th – and tickets for their highly anticipated show are likely to sell out quick! Home Free won a season of The Sing-Off with their blend of classic barbershop style, formal music education, and propensity for performing country music and otherwise distinguishing themselves from the pop-focused majority of a cappella performances.
They're based in Minnesota, so this is a wonderful opportunity to catch them on the West Coast, with the convenience of easily being able to head back to your hotel room when the concert is over.
Come with an open ear and an open mind—these singers do way more than cover the hits of others. If you can't snag tickets to this show, please check out our calendar of events and remember to book your tickets in advance so you won't miss out on all the excitement: clearwatercasino.com/entertainment