How to Have the Greatest Night of Your Life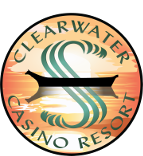 In a world of jobs and relatives, taxes and car payments, it's often difficult to find time for yourself. And yet, what are you working so hard for, if not to occasionally relax and blow off a little steam?
The following are suggestions for having a great night – maybe the greatest night of your life!
The Partner
This person doesn't have to be a partner in the romantic sense (though that's always nice). Your partner just needs to be easy going, adaptable and up for anything. The most important thing is that you have fun with him or her; they should inspire you to take on the world!
---
Food
A happy stomach is another key to a great night out. Quality food and good service can make all the difference to an amiable evening. Feel free to experiment with cuisine and try some new items – but only do this with a portion of your meal; you wouldn't want to order an entire entrée, then realize it tastes like leather Jell-O.
---
Relax
A warm bath… a fluffy robe… soft linens… maybe even a massage? Sounds like heaven, doesn't it? Choose relaxing activities that allow you to unwind. For some that involves curling up with a book while for others, listening to a little music can drop those shoulders instantly.
---
Hotel
Nothing beats fresh sheets, room service and someone to clean up in the morning. Hotels have these features in spades. And in case you don't feel like leaving, rooms also generally offer minibars, wi-fi and an impressive cable channel selection. Not to mention the bathroom samples! And the nicer the establishment, the nicer the samples! No one should balk if you take an extra shampoo or two.
---
Surprises
Unexpected, thoughtful gifts and actions by (and for) your partner also make your evening more memorable. For example, buying a favorite wine or sprucing up the room with candles and flowers can be beautiful and appreciated gestures regardless of their object. And everyone likes new pajamas!
---