How Should You Dress on a Golf Course?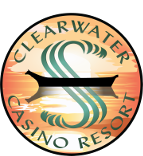 Golf is a game that has perhaps one of the most colorful histories. It's generally believed that golf was invented in the Scottish Highlands during the Middle Ages. Though the game has evolved over time, many aspects of golf are still rooted in traditions that began on the course of St. Andrews, Aberdeen, and Leith. While we might not wear the kilts that were common up until the middle of last century, golf still has some particular rules concerning dress. So what do you need to know to make certain you're dressed appropriately for a day out on the course?
What, You Mean there's a Dress Code?
While some public courses don't have restrictions on wearing t-shirts, typically the rule is that players must wear a collared shirt. Why? Mostly this is just a holdover from the days when golf was considered a gentleman's game. While some golfers interpret this to mean they should wear something a little dressier, most find polo style shirts to be the most comfortable.
Are Shorts Okay?
Shorts are almost universally okay for golf courses, as long as they are not cutoffs or made of denim. While many people wear some variety of plaid, a throwback to golf's Scottish heritage, a chino or khaki short is typical as well. Some women will also wear a sport skirt, similar to a tennis skirt, while out on the course.
Pants are acceptable as well, and many golfers prefer them. Again, other than denim or jeans, most sport slacks or chinos  make good choices for a day on the golf course.
What Type of Shoes
Sneakers, tennis shoes, and sandals are generally frowned upon on the golf course as well as some sport cleats that can damage the greens. Most people choose to wear golf cleats, but a comfortable tread-less shoe works just fine as well.
Anything Else I Need to Know?
Hats are appropriate on the golf course, and can be almost a must on sunny afternoons. While many people choose a simple baseball cap, others opt for a sun visor. It's also a good idea to bring along a pair of sunglasses and a golf glove to improve grip.