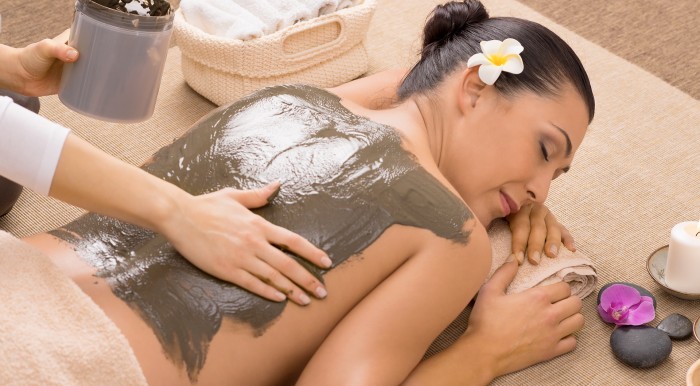 Body Care Experience
True beauty rituals that take you further along the path to well-being. Treat yourself to a quintessentially Pacific Northwest spa experience. Delight your senses and take time to renew a connection with your essential self.
Scentsational Body Wrap (45 minutes, hydrating)

☀ This seasonal body wrap begins with a light body exfoliation, followed by a warm nourishing mask application to stimulate your senses and infuse your skin with nutrients as you are wrapped in warmth.

Enjoy a revitalizing neck and scalp massage that compliments this tasty treat.

Ayurveda Rebalance Wrap (60 minutes, balancing)

☀ This Ayurveda herbal body wrap is a nourishing experience encouraging the body's natural balancing process and replacing essential elements to your skin.

A full body exfoliation followed by an herbal infused product application to encourage hydration and assist in mind and body balance.

As you are wrapped in warmth a lavish warm oil and scalp massage will send you into a meditative state of balance.

Revitalize Algae Wrap (45 minutes, detoxifying)

☀ Algae contain more minerals, trace elements, and amino acids than any other food.

They are used in this wrap for their detoxifying, re-mineralizing, circulatory and oxygen-providing properties to improve tone and texture of skin.

Please advise us of any iodine allergies.