Free Summer Kid Activities in the Northwest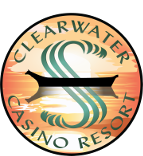 There's no doubt about it, the Pacific Northwest is perfect in the summer. The weather is warm, the views can't be beat, and everyone wants to get out and play. Here are a few free activities for the whole family to enjoy during the summer months.
1. Beach Walk / Tide Pooling
Be sure to check when your local beach has low tide, and get walking. Kids always love throwing rocks in the water, and you can teach them how to skip stones across the surface. If you're not into throwing stuff, try lifting rocks in search of crabs, clam shells, barnacles, sand dollars, or other sea life. The beach is a great place to spend an afternoon with your kids. Just be sure to bring your camera.
2. Geocaching
There are treasures all around; you just have to know where to look. Geocaching (pronounced Jee-oh-cash-eeng) is a wonderful family activity where everyone helps to search for a real treasure box. All you need is a phone with GPS capabilities (or a GPS device). If you have a smartphone, download a geocaching app (Geocaching Intro is great), search for nearby geocaches, and go! When you find the box, either leave behind a small treasure of your own or just check out what other people left. It's a lot of fun, and a wonderful challenge for your little Sherlock Holmes.
3. Puddle Jumping
Let's face it; not every summer day has clear blue skies. On rainy summer afternoons, don't let the weather dampen your mood. Instead, put on some old clothes, and go get wet. Kids love to get muddy, and they love it even more when you're out there with them. Allow yourself to get totally soaked, then come back in for some hot chocolate. When summer sends you puddles, jump in.
4. Picnic at the Park
All food tastes better when it's eaten outside. Grab a blanket and some sandwiches, and head to the park. Lie in the grass, toss the Frisbee, or make a crown of daisies. Your family will feel refreshed and rejuvenated after having a relaxing meal outdoors and soaking in the sun.
5. Discover Downtown
Go to your local downtown area, and discover something new. Split the family into pairs (or go individually, for older kids), and tell everyone to find something new, meeting together again in 30 minutes. This is a great challenge to check out something in your town that you hadn't yet experienced. It could be a new shop, a new ice cream sample, or a store owner you had never spoken to before. After rejoining the family, either tell everyone about your new discovery, or give a tour yourself. It's fun to see what other family members find and want to share with you.
Whether your family is into urban outings or rural discoveries, the Pacific Northwest has plenty of fun, free activities to fill your summer.