Wynonna and the Big Noise

Clearwater Entertainment Presents:
Wynonna and
the Big Noise!
Country
---
Wynonna and her band The Big Noise are bringing their tour to the Suquamish Clearwater Event Center again! Respected by the millions of fans who are drawn to her music and undeniable talent, Wynonna's rich and commanding voice has sold over 30 million albums worldwide!
Once dubbed by Rolling Stone as "the greatest female country singer since Patsy Cline," she has received over 60 industry awards, including 20 number one hits such as "Mama He's Crazy," "Why Not Me," and "Grandpa, (Tell Me 'Bout the Good Ole Days)!"
Wynonna's live shows are well known, not only for the energy of her talented band, but also for the undeniable connection that she has with her audience. "My roots are firmly planted in country music," says Wynonna, "but I was given wings, and I'm grateful that my fans have allowed me the freedom to sing the music that I love!"
---
Wynonna and the Big Noise Tickets
Friday January 24th, 2020
Doors open – 6:00pm
Opener The Big Noise – 7:00pm
Show time – 8:00pm
Clearwater Event Center
Must be 18+
Limit 8 tickets per person
Wynonna and the Big Noise Tickets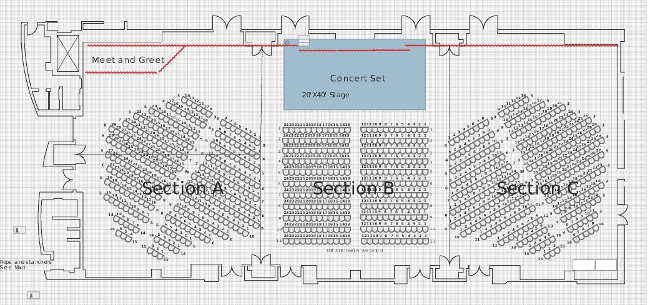 Clearwater Casino recommends only purchasing tickets from authorized ticket vendors. This not only ensures the best prices but also the best customer service. Ticketmaster is Clearwater Casino's only authorized online, over the phone, and casino box office ticketing agent. If you purchase tickets from a source other than Ticketmaster, we cannot guarantee the authenticity of the ticket, and you risk being denied admission. There are no refunds and/or exchanges if your ticket is found to be fraudulent. Ticket prices may fluctuate, based on demand, at any time period. ADA seating available on request. Please ask ushers for assistance day of event.