One Night in Memphis
December 5, 2019 @ 8:00 pm

Clearwater Entertainment Presents:
One Night in Memphis!
Rockabilly/Rock & Roll
---
One Night in Memphis created and directed by John Mueller is the number one official tribute to legendary Sun Records recording artists Carl Perkins, Johnny Cash, Jerry Lee Lewis and Elvis Presley, performed live and starring former cast members of the Broadway smash, "Million Dollar Quartet."
Over 90 minutes of rockabilly, country, gospel and pure 1950's rock and roll music. The San Francisco Examiner raves, "An Amazing Show!" It has an ever growing list of sold out shows and a great social media presence and fan base.
Be a witness to and experience rock and roll royalty with the music and talent that has stood the test of time. True American music featuring acclaimed national talent guaranteed to get you rocking and rolling. There's a whole lotta shakin' going on!
---
One Night in Memphis Tickets!
Thursday December 5th, 2019
Doors open 7:00pm
Show time 8:00pm
Clearwater Event Center
Must be 18+
Limit 8 tickets per person
Ticket prices may fluctuate, based on demand, at any time period. Be sure to get your tickets as early as possible to avoid price increase and early sell out.
Get One Night in Memphis Tickets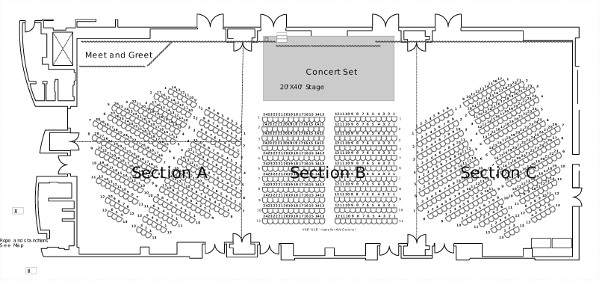 Clearwater Casino recommends only purchasing tickets from authorized ticket vendors. This not only ensures the best prices but also the best customer service. Ticketmaster is Clearwater Casino's only authorized online, over the phone, and casino box office ticketing agent. If you purchase tickets from a source other than Ticketmaster, we cannot guarantee the authenticity of the ticket, and you risk being denied admission. There are no refunds and/or exchanges if your ticket is found to be fraudulent. Ticket prices may fluctuate, based on demand, at any time period. ADA seating available on request. Please ask ushers for assistance day of event.