Comedy Jam ft. Warren G & Nate Jackson
November 17, 2019 @ 8:00 pm

Clearwater Entertainment Presents:
Comedy Jam featuring
Warren G & Nate Jackson!
Rap / Hip Hop / Comedy
---
Warren G... aka "The Regulator" is one of the most prominent names in West Coast hip-hop. Along with Dr. Dre and childhood friends Nate Dogg (RIP) and Snoop Dogg, he created the group 213, titled after the area code of their hometown in Long Beach, CA. In 1994, Warren G. wrote and produced the timeless hit 'Regulate', one of the most influential and relevant songs in the history of hip-hop. To date, Warren G's talents as an artist, producer and writer have resulted in over 50M records sold worldwide. His contributions to iconic albums such as 'The Chronic' by Dr. Dre and 'DoggyStyle' by Snoop Dogg continue to garner accolades and recognition!
Nate Jackson began his journey in comedy as a full-time college student. A featured comic in national tours in 2008 and 2009, Nate Jackson has worked in some of the most prestigious comedy clubs across the country and has shared the stage with urban comedy notables such as: Don 'DC" Curry, Bill Bellamy, J. Anthony Brown and Tony Roberts. In 2010 Nate Jackson won the nationally acclaimed Bay Area Black Comedy Competition, making him a member of an exclusive alumni including: Jamie Foxx, DC Curry, Craig Robinson, Rodney Perry, Mark Curry and many more!
---
Comedy Jam featuring
Warren G & Nate Jackson Tickets!
Sunday November 17th, 2019
Doors open 7:00pm
Show time 8:00pm
Clearwater Event Center
Must be 18+
Limit 8 tickets per person
Limited Seating
Sponsored by HOT 103.7
Ticket prices may fluctuate, based on demand, at any time period. Be sure to get your tickets as early as possible to avoid price increase and early sell out.
Get Warren G & Nate Jackson Tickets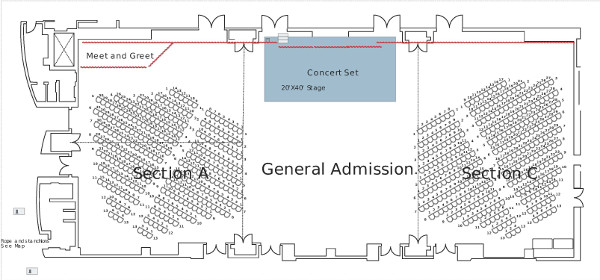 Clearwater Casino recommends only purchasing tickets from authorized ticket vendors. This not only ensures the best prices but also the best customer service. Ticketmaster is Clearwater Casino's only authorized online, over the phone, and casino box office ticketing agent. If you purchase tickets from a source other than Ticketmaster, we cannot guarantee the authenticity of the ticket, and you risk being denied admission. There are no refunds and/or exchanges if your ticket is found to be fraudulent. Ticket prices may fluctuate, based on demand, at any time period. ADA seating available on request. Please ask ushers for assistance day of event.