Grandmaster Flash, Color Me Badd & Tone Loc
September 15, 2018 @ 8:00 pm

Clearwater Entertainment Presents:
Color Me Badd,
Tone Loc &
Grandmaster Flash!
Contemporary R&B, American Rapper and Hip Hop
Color Me Badd is one of the top R&B vocal groups of all time. Their debut album, C.M.B sold over 6 million copies worldwide and became certified Triple platinum in the United States! They have 3 number 1 singles and 17 top 20 singles. Color Me Badd has five hit singles from their debut album C.M.B. These were "I Wanna Sex You Up" (U.S. #2), "I Adore Mi Amor" (U.S. #1), "All 4 Love" (U.S. #1), "Thinkin' Back" (U.S. #16) and "Slow Motion" (U.S. #18).
Tone-Loc soared from obscurity into pop stardom in 1989 when his hoarse voice and unmistakable delivery made the song "Wild Thing" (using a sample from Van Halen's "Jamie's Cryin'") a massive hit. The song was co-written by Marvin Young, better known as Young MC, as was the second single smash, "Funky Cold Medina." The album Loc-ed After Dark became the second rap release ever to top the pop charts!
Grandmaster Flash is one of Hip Hop's original innovators. In the earliest days of the genre, he manipulated music by placing his fingers on the vinyl, perfected beat looping, and discovered many of the most iconic beats still commonly sampled today. Notable releases included the singles, "The Adventures of Grandmaster Flash on the Wheels of Steel", "White Lines (Don't Do It)" & "The Message," which has been hailed as one of the first rap songs to poetically document the struggles of inner city life.
---
Get Color Me Badd, Tone Loc & Grandmaster Flash Tickets!
Show date – September 15th
Doors open – 6:00pm
Show starts – 8:00pm
Clearwater Event Center
Sections A & C – $45
Section B – $60
Must be 18+
Sponsored by HOT 103.7
Get Color Me Badd, Tone Loc
& Grandmaster Flash Tickets Here!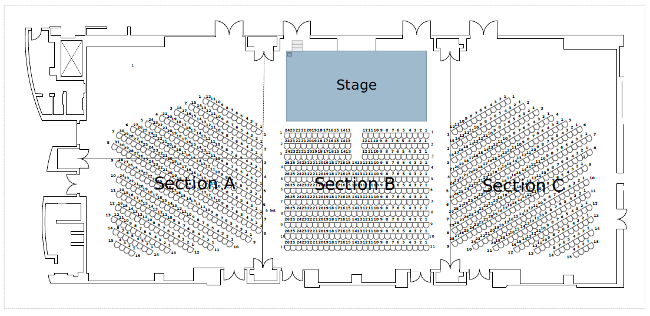 ---