All-4-One

Clearwater Entertainment Presents:
All-4-One!
R&B / Pop
---
From the release of their debut album, All-4-One impressed the ears and hearts of a rapidly growing audience. If you've ever been in love, then you've heard the name All-4-One and their timeless songs "I Swear", "I Can Love You Like That", "So Much In Love", " I Turn To You", "These Arms", "Beautiful As You" and much more!
All-4-One's very first single "So Much In Love" scaled to RIAA Gold Sales and top 5 pop status. Their second single, "I Swear", claimed the billboard "Hot 100" #1 spot for 11 consecutive weeks, while sales skyrocketed to hold the #1 selling single status in 1994 and third most successful single of the rock era!
To date they have released a total of seven albums and sold over 20 million units worldwide, won a bevy of awards including a Grammy, an American Music Award, a Blockbuster award, countless international awards and completed multiple major world tours. The California based quartet, All-4-One, continue to tour the world and record new music as the original members and a collection of timeless hit songs under their belt!
---
All-4-One Tickets
Thursday January 9th, 2020
Doors open – 7:00pm
Show time – 8:00pm
Clearwater Event Center
Limited Seating
Must be 18+
Limit 8 tickets per person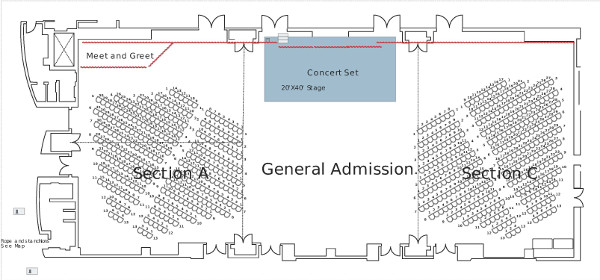 Clearwater Casino recommends only purchasing tickets from authorized ticket vendors. This not only ensures the best prices but also the best customer service. Ticketmaster is Clearwater Casino's only authorized online, over the phone, and casino box office ticketing agent. If you purchase tickets from a source other than Ticketmaster, we cannot guarantee the authenticity of the ticket, and you risk being denied admission. There are no refunds and/or exchanges if your ticket is found to be fraudulent. Ticket prices may fluctuate, based on demand, at any time period. ADA seating available on request. Please ask ushers for assistance day of event.