Adam Trent's Holiday Magic!
December 21, 2019 @ 8:00 pm

Clearwater Entertainment Presents:
Adam Trent's
Holiday Magic!
Special Guest Star
Evie Clair!
Magic
---
Adam Trent brings a new generation of magic, fusing technological illusions, music and comedy with classic techniques. His show is enormously interactive, bringing volunteers onstage throughout the show, and even encompassing the entire theatre audience into illusions. Direct from Broadway, Adam Trent, the break out star of the world's best-selling magic show The Illusionists, brings his signature brand of magic and illusion to a Holiday themed spectacle perfect for the entire family!
Adam Trent is one of the most televised magicians in the world, has starred on Broadway 3 separate times, and is one of the few magicians in the world with his own TV series. Produced by the same creative team behind The Illusionists brand, Adam Trent's production is an immersive entertainment extravaganza of magic, comedy and music perfect for the entire family – don't miss the next generation of magic!
America's Got Talent Finalist – young singer/songwriter Evie Clair will be special guest starring in this year's 'Holiday Magic' show. Evie stole the hearts of America in Season 12 with her angelic voice and strength through personal tragedy, as she lost her beloved father to cancer just before appearing on the finals. Her albums Okay Day and Valentine reached as high as number 6 on the iTunes Charts. She has been featured by Billboard, USA Today, MSN, Fox News, Today, Google, The Washington Post among other national news media.
---
Adam Trent's Holiday Magic Tickets!
Saturday December 21st, 2019
Doors open 7:00pm
Show time 8:00pm
Clearwater Event Center
Must be 18+
Limit 8 tickets per person
Ticket prices may fluctuate, based on demand, at any time period. Be sure to get your tickets as early as possible to avoid price increase and early sell out.
Adam Trent's Holiday Magic Tickets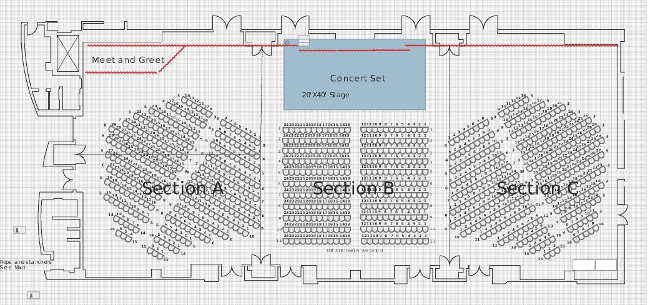 Clearwater Casino recommends only purchasing tickets from authorized ticket vendors. This not only ensures the best prices but also the best customer service. Ticketmaster is Clearwater Casino's only authorized online, over the phone, and casino box office ticketing agent. If you purchase tickets from a source other than Ticketmaster, we cannot guarantee the authenticity of the ticket, and you risk being denied admission. There are no refunds and/or exchanges if your ticket is found to be fraudulent. Ticket prices may fluctuate, based on demand, at any time period.