The Greatest Piano Men
March 14th

Clearwater Entertainment Presents:
The Greatest Piano Men!
Piano Tribute
---
The Greatest Piano Men celebrates the world's greatest pianists and showmen – from Little Richard, Jerry Lee Lewis and Ray Charles to Stevie Wonder, Elton John and Billy Joel! The show features storytelling, video, female backup singers, a great band and 25 hit songs including "Good Golly Miss Molly", "Superstition", "Rocket Man", "Tiny Dancer" and "New York State of Mind", all performed by Greg Ransom, Donnie Kehr & Pete Peterkin. There's nothing like it on any stage, anywhere!
Donnie Kehr is a lifelong musician and American actor, having originated roles in Broadway's Jersey Boys, The Who's 'Tommy,' Billy Elliot and many others. He has guest starred in television shows such as House Of Cards, Gotham, Quantico, Dare Devil, Tales Of The City and has performed on the Tonight Show, David Letterman, Good Morning America, Macy's Thanksgiving Day Parade and the Oscars!
Greg Ransom began playing the piano at 10 years old. His vocals are exactly like Elton John's, naturally, and Greg's piano playing is right on the money! Greg has the ability to make you believe that you're at an Elton John concert, complete with the costumes and showmanship of the classic Elton John!
Pete Peterkin is a singer, actor, dancer, comic, impressionist and multi-instrumentalist as well as a writer of literature and song who was seen by over 100 million viewers when he was a finalist on America's Got Talent in 2009. He is a songwriter and a self-taught R&B/jazz guitarist (among several other instruments). Singing led him into impressions (over 200 and counting) as well as acting!
---
Get The Greatest Piano Men Tickets
Saturday March 14th, 2020
Doors open – 7:00pm
Show time – 8:00pm
Tickets starting at $40. Price based upon availability – see Ticketmaster.com for current pricing
Clearwater Event Center
Must be 18+
Limit 8 tickets per person
Get The Greatest Piano Men Tickets Here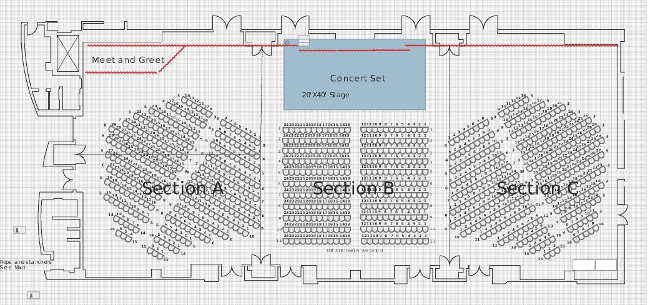 Clearwater Casino recommends only purchasing tickets from authorized ticket vendors. This not only ensures the best prices but also the best customer service. Ticketmaster is Clearwater Casino's only authorized online, over the phone, and casino box office ticketing agent. If you purchase tickets from a source other than Ticketmaster, we cannot guarantee the authenticity of the ticket, and you risk being denied admission. There are no refunds and/or exchanges if your ticket is found to be fraudulent. Ticket prices may fluctuate, based on demand, at any time period. ADA seating available on request. Please ask ushers for assistance day of event.