The Carpenters Remembered
February 29th

Clearwater Entertainment Presents:
The Carpenters Remembered!
Pop Music – Tribute
---
Long ago and oh so far away . . . the world fell in love with the Carpenters and their era-defining repertoire of songs. We've Only Just Begun: Carpenters Remembered is the definitive concert show celebrating the music of one of the most successful recording acts of all time. Starring Michelle Berting Brett who is accompanied by her Nashville band under the direction of Harry Sharpe, the show re-creates the Carpenters' original sound.
The Carpenters sold over a hundred million records in just over a decade and still hold the record for most consecutive top-ten singles. The dynamic combination of Karen Carpenter's voice and Richard Carpenter's compositions and arrangements created Grammy winning magic and won them a worldwide legion of loyal fans!
Experience an intimate behind-the-scenes portrait of the pop music phenomenon that defined an era, and sing along with hits that include "Close to You", "Yesterday Once More", "Rainy Days & Mondays", and many more!
---
The Carpenters Remembered Tickets!
Saturday February 29th, 2020
Doors open – 7:00pm
Show time – 8:00pm
Tickets starting at $29. Price based upon availability – see Ticketmaster.com for current pricing
Limited Seating Available
Clearwater Event Center
Must be 18+
Ticket prices may fluctuate, based on demand, at any time period. Be sure to get your tickets as early as possible to avoid price increase and early sell out.
The Carpenters Remembered Tickets!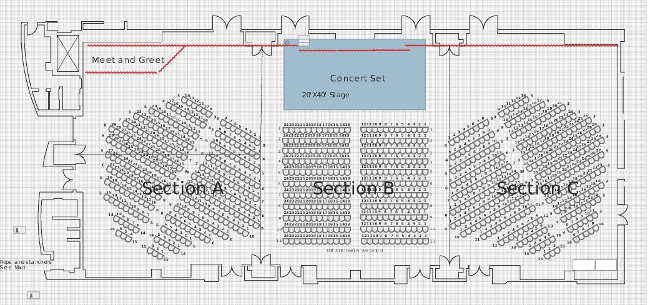 ---
Clearwater Casino recommends only purchasing tickets from authorized ticket vendors. This not only ensures the best prices but also the best customer service. Ticketmaster is Clearwater Casino's only authorized online, over the phone, and casino box office ticketing agent. If you purchase tickets from a source other than Ticketmaster, we cannot guarantee the authenticity of the ticket, and you risk being denied admission. There are no refunds and/or exchanges if your ticket is found to be fraudulent. Ticket prices may fluctuate, based on demand, at any time period. ADA seating available on request. Please ask ushers for assistance day of event.