Rodney Atkins
November 21

Clearwater Entertainment Presents:
Rodney Atkins!
Country
---
Rodney Atkins charted his first single on the Billboard country chart in 1997, but did not release an album until 2003's Honesty, which included the number 4 hit "Honesty (Write Me a List)". If You're Going Through Hell, his second album, was released in 2006. Its first two singles, "If You're Going Through Hell (Before the Devil Even Knows)" and "Watching You", each spent four weeks at the top of the country music chart, and were respectively ranked as the top country songs of 2006 and 2007 according to Billboard Year-End.
After more than two decades in country music, it's hard to imagine that the Tennessee-born Rodney Atkins could still treasure the difficult moments and the arduous process of creating a song from the ground up. But he's just the kind of artist who loves the roots as much as the tree. With six No. 1 hits under his belt, four studio LP's and over 13 million units sold, Rodney Atkins is more invested than ever in making honest, authentic records that tell a story and showcase his unique place in the world!
---
Rodney Atkins Tickets!
Thursday November 21st, 2019
Doors open 7:00pm
Show time 8:00pm
Clearwater Event Center
Must be 18+
Limit 8 tickets per person
Limited Seating
Sponsor: 100.7 The Wolf
Ticket prices may fluctuate, based on demand, at any time period. Be sure to get your tickets as early as possible to avoid price increase and early sell out.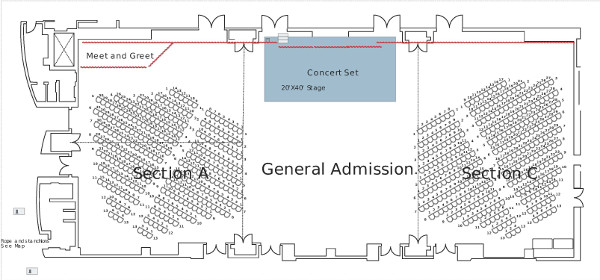 Clearwater Casino recommends only purchasing tickets from authorized ticket vendors. This not only ensures the best prices but also the best customer service. Ticketmaster is Clearwater Casino's only authorized online, over the phone, and casino box office ticketing agent. If you purchase tickets from a source other than Ticketmaster, we cannot guarantee the authenticity of the ticket, and you risk being denied admission. There are no refunds and/or exchanges if your ticket is found to be fraudulent. Ticket prices may fluctuate, based on demand, at any time period.