Exclusive Resort Summer Concerts!

Exclusive Resort
Summer Concerts!
Book your stay in our Resort and join us on select
Thursdays in July & August for our Exclusive
Resort Summer Concerts Series!
In order to practice safe social distancing, the outdoor concerts will be limited to registered guests staying in the Resort building of the hotel. The concerts will not be open to the public or anyone staying in the tower of the hotel.
Concerts will be on Thursdays, July 16th to August 20th
All concerts will start at 7pm and run about 60 minutes
For guests that have a balcony water view, we ask that you enjoy the concert from your room.
Those with non-water view rooms will have access to enjoy the concert from the lawn. There will be ten-foot squares blocked off on the grass where parties of the same hotel room will watch the concert. Each square will fit up to five guests comfortably
Self-provided masks are required and guests must maintain social distancing from anyone not in their party
Guest will be required to keep aisles clear at all times.
Food & beverages will be available for purchase onsite
Outside food & beverages are prohibited
---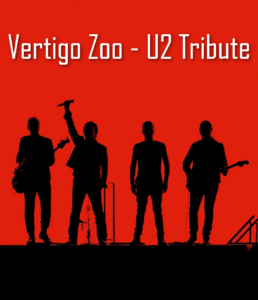 → Vertigo Zoo
July 16th


U2 Tribute
From working class roots in Dublin Ireland, U2 emerged to become one of the best selling groups of all time. Vertigo Zoo (VZ) captures their incredible body of music and their spirit of sincerity unlike any other tribute act. U2's music was created to be played LIVE, and Vertigo Zoo brings you to the front row of an intimate concert experience!
Vertigo Zoo brings you early releases like "Gloria", "I Will Follow" and "Electric Co."; Burning anthems like "Sunday Bloody Sunday", "New Years Day", and "Pride (In the Name of Love)"; Soulful classics like "One", "Bad", "With or Without You", "Angel of Harlem", "Who's going to Ride Your Wild Horses", and "One Tree Hill"; Rockers like "Vertigo", "Bullet the Blue Sky", and "Desire", plus many more and some unexpected surprises. They would never claim to be "Even Better Than the Real Thing", but experience Vertigo Zoo and you will be convinced "Its a Beautiful Day" after all!
---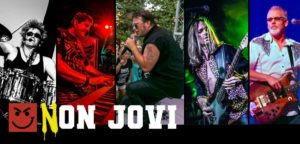 → Non Jovi
July 23rd


Bon Jovi Tribute
Non Jovi kicks the saloon doors in and throws down every Bon Jovi sing-along anthem and gin-soaked ballad with dusty swagger. Think Clint Eastwood with a guitar. But friendlier! The band isn't just an all-star collection of some of the best musicians in the Pacific Northwest. It's a band of brothers, driven to perform at the highest level, and thrilled to be making music with each other, every time they take the stage.
They understand that Bon Jovi was never just another 80's guitar band. They were the Simon & Garfunkel of hard rock. The vocal harmonies matter. And true to the original, the voices in Non Jovi blend perfectly, to deliver stories of rebellion, angst, love, pain, and survival against all odds.
With songs like "You Give Love a Bad Name", "It's My Life", "Bed of Roses", "Lay Your Hands on Me", "Bad Medicine", "Wanted Dead or Alive", "Livin' on a Prayer" and more. Whether it's an outlaw ballad, or a blue collar anthem, from New Mexico to New Jersey, and all points in between! Non Jovi isn't the real thing…but they're damn close!
---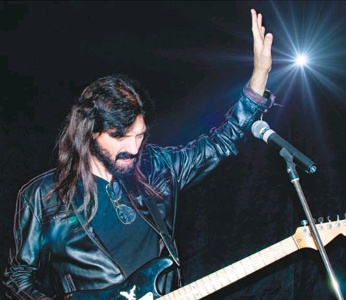 → American Rock Legends
July 30th


Bob Seger & John Fogerty Tribute
Centerfield, starring Dan Hare is the ultimate tribute to the music of John Fogerty and CCR! Re-live the memories of one of the most loved rock music icons of all time as Centerfield authentically re-creates the CCR classics along with the best of Fogerty's later hits. The Look, the Voice, the Hits!
Bob Seger is an American music legend, second to none with countless hits loved by millions everywhere! With the powerful vocals required for this show, Night Moves starring Dan Hare re-creates Bob Seger of the 70's & 80's when his hits were on every rock radio station in the world!
Come enjoy hits like "Fortunate Son", "Centerfield", "Looking Out My Back Door", "Night Moves", "Turn The Page", "Old Time Rock & Roll", "Hollywood Nights" and many many more!
---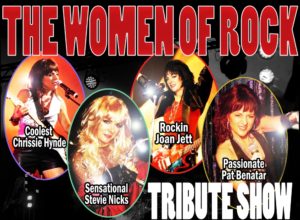 → Women Of Rock
August 6th


Joan Jett & Pat Benatar Tribute
The Women of Rock Show has performed musical tributes of Joan Jett, Chrissie Hynde of the Pretenders, Stevie Nicks, and Pat Benatar, all played by the versatile and convincingly powerful performer Linda Maze, all with full costume changes authentic to the original artists!
Hear your favorite songs like "Hit Me with Your Best Shot", "I Need a Lover" & "Heartbreaker" by Pat Benatar & "I Love Rock and Roll", "Crimson & Clover" & "I Hate Myself for Loving You" by Joan Jett and many more hits!
---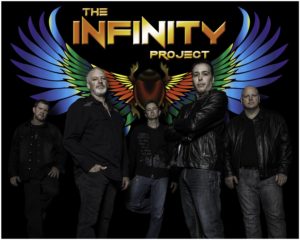 → Infinity Project
August 13th
Journey Tribute
Seattle's only locally based Journey Tribute act, The Infinity Project, is a collection of long standing Seattle and L.A. musicians who have banded together to celebrate both the history and ongoing success of one of rock 'n roll's greatest hit makers.
Covering musical hits from Journey like "Stone In Love", "Separate Ways"," Don't Stop Believin'", "Who's Crying Now", "Oh Sherrie" and more. Whether you're a long standing Journey fan, or a newcomer to their music, there is something here for everyone. So join us for an evening of great memories and stellar hits!
---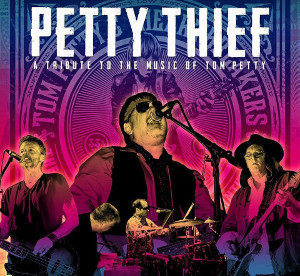 → Petty Thief
August 20th


Tom Petty Tribute
"Petty Thief" was formed the fall of 2006, when guitarist/vocalist Andy Volmer gathered up some local musician friends to put together a band to play a set of Tom Petty and the Heartbreakers hits at a Halloween party at a venue in Seattle. What started out as a one night stand has turned into a love affair that lasted for going on 14 years now!
"Petty Thief" does a musically accurate set of Tom Petty's Greatest Hits, with songs like "A Woman In Love", "American Girl", "Don't Come Around Here No More", "Don't Do Me Like That", "Even The Losers", "Here Comes My Girl", "I Won't Back Down", "Into The Great Wide Open", "Refugee" and many more! No silly wigs, no costumes, no funny beards, just the GREAT music of Tom Petty and the Heartbreakers. If you love the music of Tom Petty and the Heartbreakers get out there and see Petty Thief live and in action. You'll be glad you did!
---
Concerts are free and limited to registered
guests of the Resort building only
All ages are welcome
Lawn concerts are rain or shine
Feel free to bring blankets and lawn chairs to enjoy the concert
Lawn opens at 5pm, show starts at 7pm