Enjoy Our Free Summer Lawn Concert | Clearwater Casino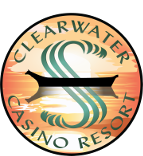 Come to Clearwater Casino on July 7th to see the up-and-coming country-pop star Kelsea Ballerini perform at a free summer lawn concert. Get comfortable on your blankets or in your lawn chairs, and listen to Ballerini play the music that won her a Next Women in Country title from Country Music Television. You'll be able to say you saw her perform when she was just starting out.
You may recognize Ballerini's debut single, "Love Me Like You Mean It," which is the first debut single from a female singer-songwriter to reach the top of Billboard's Country Airplay since Carrie Underwood's. Just this past April, she's also won the New Female Vocalist of the Year award from the Academy of Country Music. These credentials point to a great night for anyone who wants to appreciate music in the lovely summer weather.
Kelsea Ballerini writes her music from an emotionally vulnerable place, and attributes her beginning in songwriting to the need to process her parents' divorce, so her work has evolved into a fully-faceted exploration of the human experience. This means she's following in the emotionally raw tradition of the country music scene while providing the fresh perspective only a twenty-two-year-old woman can. She wants to be authentic with her personal experiences so that you'll be able to relate to her work, and you'll get to both dance to her more upbeat tunes and let her tug a few heartstrings with her ballads.
Before settling down at the concert, you'll have plenty of time to help yourself at the on-site BBQ Buffet, where you can prepare for Ballerini's straight-from-Knoxville performance with Southern fried chicken and slow smoked beef briskets.
And if you're still feeling lively after the show, you'll still have the chance to take advantage of Party Night with table games a keno tournament, all within the Clearwater Casino.