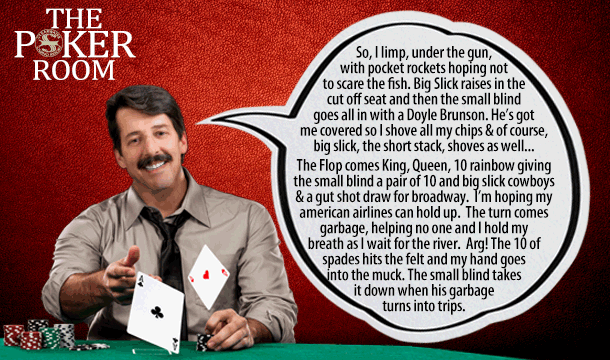 Is he speaking a foreign language?
Nope, just "Poker"!
Good news!  You and up to 9 of your friends can take an absolutely free PRIVATE POKER LESSON from our Poker Manager, Steven Buechler or one of our other Poker Professionals.  There's no obligation and no catch.
Just fill out the form below to schedule your lesson.  We will do our best to meet your schedule.
Once you take a lesson you may not play like a pro, but at least you can sound like one!
Check out our: