7 Amazing Things to Do with Your Gambling Winnings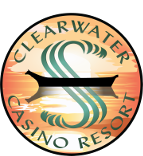 When a pile of cash lands in your lap, it's tempting to spend it on bills…and maybe that's a good idea – for PART of it.
But don't let a golden possibility to treat yourself to something you wouldn't normally buy pass you by. 
Below is a list of 7 amazing things to do with your gambling winnings.
---
Skydive
Take a chance (another one, that is) and step outside the box.  Challenge yourself to do something adventurous that you've always wanted to do, but never had the extra cash.  Skydiving, bungee jumping, ziplining, white water rafting – anything to get that adrenaline pumping!
---
Spend a weekend on the Oregon Coast
Have you been to Haystack Rock?  Even if you have, you should return.  This enormous piece of earth will remind you of prehistoric times.  There are a number of excellent lodges in the area – and cabins if you require more privacy.  And be sure to sample some of the fine culinary fare in Cannon Beach as well.
---
Throw your friends a surprise dinner party
Why not share the wealth?  You'll be the most popular person in your set when you pick up the tab at a fine dining establishment.  Or have them over and go all out with the T-bones and lobster. This is your chance to finally show your friends how much you value them, so have fun.
---
Send flowers to your mom
She only gave you life – certainly you can make her day with some unexpected flowers!  Send them or, even better, show up in person.  She'll be thrilled you thought of her.
---
Buy a new wardrobe
You might not have won a million bucks, but you'll feel like a million in some new clothes.  Whether jeans are your speed, designer shoes or a tuxedo, you'll look like the winner that you are.
---
Take a class
Boxing?  Cooking?  Salsa dancing?  Knife throwing?  Winnings should be spent on things you've always wanted to try. Do a local Google search or check out your community college for offerings.
---
Go to the spa
And not just any spa.  OUR Angeline Spa – because it's the best!  Try out our skin care services or maybe a massage with one of our licensed technicians. The best part? When you're finished getting pampered you can go back to the casino or play a few rounds on our beautiful golf course!