6 Great Songs about Gambling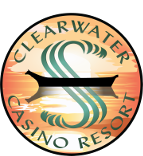 6 Great Songs about Gambling
There seem to be songs about every topic under the sun, and gambling is no exception. Whether referring to actual gambling or using gaming as a metaphor for something else, the six songs below will provide the perfect soundtrack for your next visit to Clearwater.
---
"The Gambler" – Kenny Rogers
First off, duh.  This is THE song for the betting enthusiast.  It's also a terrific metaphor for life: timing is everything.  (Not to mention, it may be best to run when you're in a really bad situation.)  Imagine… Kenny got all that great advice for a mere "taste of [his] whiskey."
Best line: Every hand's a winner and every hand's a loser / And the best that you can hope for is to die in your sleep. 

---
"Good Run of Bad Luck" – Clint Black
Featured in the movie "Maverick" (in which Clint also made a cameo), this ditty speaks to the exhilaration (and sometime frustration) of craps.  The song includes some fun gaming phrases like "shoot the moon" and "ten the hard way."
Best line: Squeezin' out a thin dime 'til there's no one hanging on my arm / I've gambled on a third time, a fool will tell you it's a charm.

---
"Luck Be a Lady" – Frank Sinatra
Another wagering classic, "Luck Be a Lady" is originally from the Broadway musical "Guys and Dolls."  It has since become more famous than its source material, being covered from everyone from Barbra Streisand to Old Blue Eyes himself.
Best line: A lady never flirts with strangers / She'd have a heart, she'd be nice / A lady doesn't wander all over the room / And blow on some other guy's dice.

---
"Poker Face" – Lady Gaga
Not strictly about poker, but using every allusion in the book, Lady Gaga's toe-tapping tune about keeping an enigmatic demeanor with her lover went to number six on the charts.
Best line: I wanna hold 'em like they do in Texas please / Fold 'em let 'em hit me raise it baby stay with me.

---
"Roll of the Dice" – Bruce Springsteen
No one writes them like The Boss.  Roll of the Dice is another song that equates gambling with love – both are wagers that can pay off big, or not at all.
Best line: High-rollers lay down your bets and I'll raise 'em / Well I know the odds ain't in my favor.

---
"Viva Las Vegas" – Elvis
Made famous by The King, "Viva Las Vegas" is a love letter to the mecca of American gambling.  Listening to it, you can practically see the bright lights, green tables and spinning roulette table.
Best line: Viva Las Vegas turnin' day into nighttime / Turnin' night into daytime / If you see it once / You'll never be the same again.