Event Navigation
FAT TUESDAY Parade of Service
February 12, 2013 @ 7:00 pm
VOTE    FOR    YOUR    FAVORITE    FLOAT!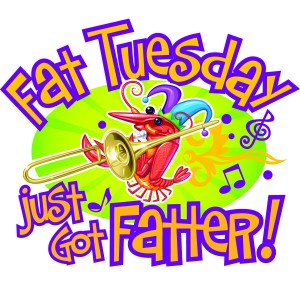 At 10am January 30 you can begin voting for your favorite float! Simply go to Club Clearwater and ask for a Fat Tuesday Float voting entry. Each person will be allowed one (1) entry. Place it in the box corresponding with your favorite float. On February 12 votes will be tallied, the float with the most votes will have five (5) points added to their final score! Voting Ends at 6pm on February 12, 2013.
FAT    TUESDAY    PARADE!
Cheer on your favorite non-profit during our Fat Tuesday Float Parade at 7pm. The parade will be lead by a one man band and the 23 floats/non-profits will make their way around the entire casino.
Also get FREE Mardi Gras beads!
THIS YEARS PARTICIPANTS:
All Teens Matter
Bainbridge Performing Arts' Theatre School
Blue Star Banner Program
Bremerton Central Lions
Bremerton Foodline
Chuckwagon Senior Nutrition Program
Crystal Grange #1126
Foundation for Wellness Professionals
Holly Ridge Center
Jewel Box Theatre
Kitsap County Rose Society
Kitsap Navigators (Guide-dog Puppy Raising Club)
Master Gardner Foundation of Kitsap County
North Kitsap Fishline Foodbank
Operation Homefront of WA
PAWS of Bainbridge Island & North Kitsap
Rotary Club of Silverdale
Stillwaters Environmental Center
Suquamish Garden Club
The Compassionate Friends of Kitsap County
Valentinetti Puppet Museum
VFW Post 4992
YWCA of Kitsap County