Clearwater Entertainment Presents:
2017 FREE Summer Lawn Concerts!
7:00pm
Every Thursday
July & August 2017
---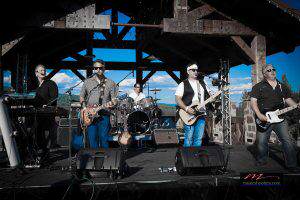 Petty Thief – July 6th
Music of Tom Petty and the Heartbreakers

"Petty Thief" does a musically accurate set of Tom Petty's Greatest Hits. No silly wigs, no costumes, no funny beards, just the GREAT music of Tom Petty and the Heartbreakers!
If you love the music of Tom Petty and the Heartbreakers, get out there and see Petty Thief live and in action. You'll be glad you did!!!
---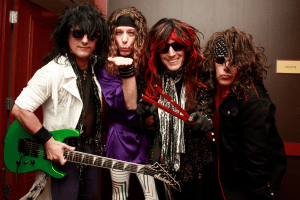 Mullett – July 13th
Tribute to the 80's
THE Premier Rockers for Hair Band fanatics and lovers of Rock 'n' Roll! By delivering the best of the 1980's in Big Hair and faithful renditions, Mullett recreates the vibe of those times with unrivaled conviction.
Mullett fans agree; this is the closest anyone can get to classic Van Halen, Def Leppard, Bon Jovi, Journey and Poison without hitting 88 mph in a tricked-out Delorean.
---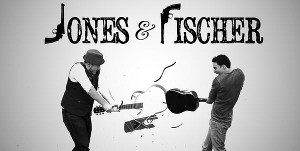 Jones and Fischer – July 20th
Country
Jones & Fischer have started something truly unique in country music that has captured thousands of fans across the US and Canada, it's made for a fiery new sound that is all their own among'st the wave of overly processed, lyrically cliche' and substance-less songs currently emanating from the country genre.
In just two short years J & F have logged 50,000+ road miles, played over 300 concerts, released a self-produced independent album with two award winning music video's, been voted the #1 country band in Washington by NBC 'King 5's Best Of' for 2014 & 2015, and have been hand picked to open up for artists like: Blackberry Smoke, Big N Rich, Trace Adkins, Gloriana, A Thousand Horses, Wade Bowen, etc.
---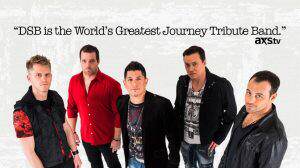 DSB – July 27th
Journey Tribute
DSB has been highly revered by fans as the "next best thing" to Journey. They have captured the lush and signature sound of renowned vocalist Steve Perry and Journey in their prime.
Complete with a band of world-class Los Angeles musicians, DSB remains true to Journey's musical legacy and delivers the nostalgic concert experience that will keep you believin'!
---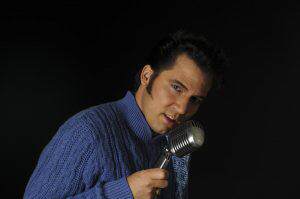 Danny Vernon – August 3rd
Illusion of Elvis
Danny is known for his high energy Elvis Tribute shows that focus on connecting with his audience. With the voice, look and passion of the twentieth century icon, Danny Vernon strives to re-capture Elvis Presley's appeal of an ever-growing audience.
He performs all three decades of Elvis' career, including the "recklessly abandoned" hillbilly cat of the '50's, the sleek 60's movie years (including the "68 Comeback Special"), and the sexy 70's jumpsuit era. His charismatic red- headed wife, Marcia "Ann-Margret", performs along side him adding a unique and enjoyable chemistry to the show.
---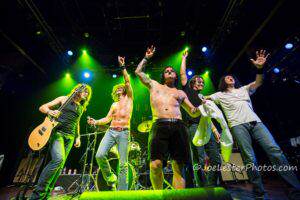 Bonfire – August 10th
AC/DC Tribute
Bonfire is one of the best tributes to AC/DC you will ever see. Since 2001, Bonfire's perfect recreation of a high energy AC/DC show, has been capturing the attention of music fans of all ages. Jerry Greenberg, who was the former president of Atlantic Records, and worked with AC/DC says, "It's as close as you will ever get to the real thing!" If you love AC/DC, Bonfire will give you an unforgettable show.
---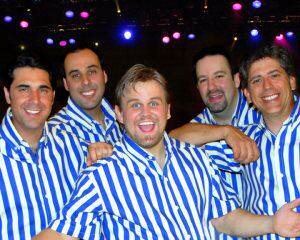 Good Vibrations – August 17th
Tribute to the Beach Boys
Be mesmerized by this amazing group and their faithful renditions of the The Beach Boys classic hits like: California Girls, Surfin' USA, I Get Around, Help Me Rhonda, Fun, Fun, Fun and the group's namesake hit, Good Vibrations.
This exciting show takes us on a musical journey of sun, surf, cars and girls as these incredible musicians and performers capture the incomparable harmonies of The Beach Boys!
---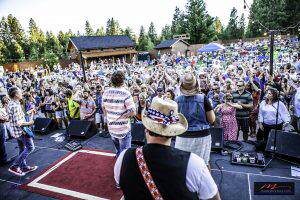 American Fool – August 24th
Tribute to John Cougar Mellencamp
"American Fool" is the Pacific Northwest's premier tribute to the music of Rock and Roll Hall of Fame member, John "Cougar" Mellencamp.
This 7 piece band replicates the heart, soul and excitement of all his great hits….Crumblin' Down, Hurts So Good, Rain on the Scarecrow, Jack and Diane, Authority Song, Cherry Bomb, Small Town, Paper in Fire, Check it out, Lonely ol' Night, Pink Houses and many, many more hits!
---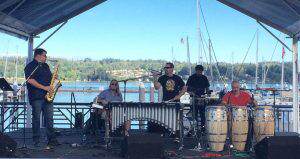 Ritmos Calientes – August 31st
Salsa and Dance
Latin Jazz Combo born out of Bremerton, WA. Featuring the local sounds of Malo on Congas, Marshall on Vibes, Rick on Bass, Harley on Timbales, and Ian on Sax!
---